We service Wilmington (MA) with Stamped Concrete, Epoxy Floor Coatings, Epoxy Garage Floors, Contractors Services. We have a large selection of colors and patterns! Give us a call for your next concrete project. We provide Free Estimates. 
We Offer a large selection of Decorative Concrete Installation Service types:
Regular Concrete
Stamped Concrete
Polished Concrete
Acid Staining
Epoxy Garage Flooring
Epoxy Floor Coatings
Concrete Overlays
Micro Toppings
Grinding and Resurfacing
Custom Concrete Designs
Concrete Slabs of All types
Sandblasting Stenciled Designs
Stencil Concrete
Self Leveling
Patching
Epoxy Chip Coatings
Metallic Epoxy Coatings
Solid Color Epoxy Coatings
Self Leveling Epoxy Coatings
Mortar Epoxy Coatings
Epoxy Terrazzo Floor Coatings
Vapor Barrier Epoxy Coatings
100% Solids Epoxy
Water-Based Epoxy Floor Coating
Solvent-Based Epoxy Floor Coating
Stamped Concrete Patios
Stamped Concrete Walkways
Stamped Concrete Pool Decks
Stamped Concrete Driveways
Stamped Concrete Wilmington Massachusetts (MA)
A concrete wood stamp can be used to add a rustic, yet elegant feel to your home. They create a textured finish by imprinting a surface with longitudinal rings that resemble the natural grain of wood. These stamps are available in a wide variety of materials, including hardwood, cork, and porcelain. To get started, you must first mix the materials needed for the project. The cementitious material, which is usually a mixture of limestone and clay, is mixed with water. This mixture is then applied to the surface of the project. The cement paste hardens to a firm, durable coating, but if too much of one of these components is used, it can crack the finished product.
If you are a DIY enthusiast, you can complete this project by purchasing a full set of wood plank stamps. You must first select the size and pattern of the aggregate. Once you've chosen your pattern, you'll need to choose a size for the concrete. You can find more detailed information about the stamping process in concrete-related books or on the Internet. Once you've determined the size of your aggregate, you're ready to begin the process of pouring your new concrete patio.
There are two different types of concrete wood stamps. The rigid mat is half the thickness of the flexible stamp. It is made of a pliable urethane. It has no handles and is great for stamping edges, hard-to-reach spots, and stairs. The floppy/flex stamp is designed to be used with the rigid mat. You'll need at least three of these stamps to get the best results.
There are many types of wood stamps available. The first is a rigid mat. This stamp has a semi-rigid design with handles. Its main advantage is that it can support more weight than a rigid mat. The rigid mat is a sturdy option for staged concrete. It is also easier to use than the floppy/flex stamp. There are two other options, too. A flexible stamp has the same dimensions but is more flexible.
A wood stamp can be used to give a concrete surface a rustic or realistic look. It can mimic lumber, parquet, or boardwalk wood. These wooden concrete types are available in varying sizes, including 12'x4′ and six-foot boards. Depending on the desired effect, a gray wood stamp can achieve a realistic effect. However, it's best to get a professional to apply it for you.
A flexible concrete wood stamp is an excellent option for home owners who are looking to create an accent wall. Unlike a rigid mat, a flexible stamp can be flexibly bent. The flexible mat is great for finishing the edges of the pattern or a spot that is hard to reach. Having several mats makes it easier to complete multiple patterns. It's important to choose the right concrete wood stamp for your home. There are hundreds of designs available.
A flexible wood stamp is not necessary to replicate the exact pattern of a wooden floor. Instead, it is more appropriate for areas where the concrete is more difficult to reach. A flexible stamp is a great choice for a decorative accent, but you should make sure that it matches the type of wood you want. If you're working on a large area, it is also possible to use a rubber mat. It makes the entire surface easier to walk on and will help to prevent slipping.
Using a concrete wood stamp is not difficult if you have the right equipment. The most important step is to decide on the size of the wood. It must match the type of concrete. Some types are made from different types of wood, while others are created to mimic the appearance of a wood floor. For the most realistic effect, choose a gray-colored version. It is also essential to make sure that the color of the stamped concrete matches the type of the poured wood.
The best way to use a concrete wood stamp is to create a pattern that resembles the real thing. Choosing the right patterns is vital. If you're a DIYer, consider using a full set of these stamps. For the best results, choose the size of the aggregate and a type of pattern. If you're not sure, hire a professional to do the work for you. There are plenty of resources available online.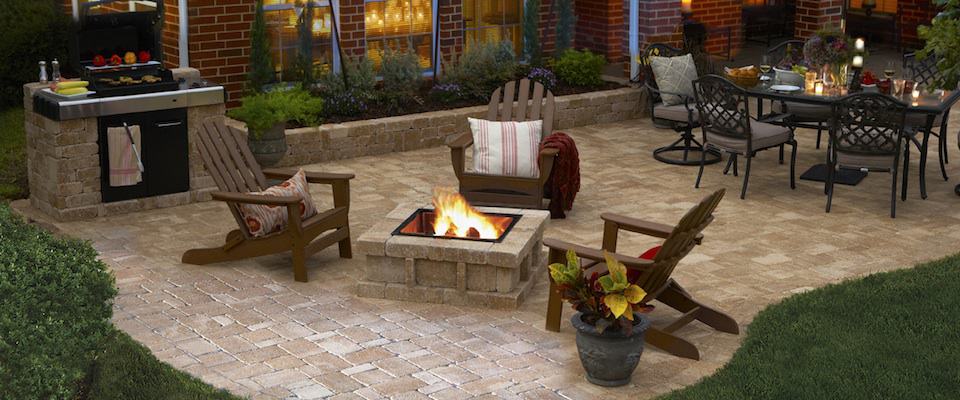 Our Locations:
Nashua, NH
North Hampton, NH
Concord, NH