We service Saco (ME) with Stamped Concrete, Epoxy Floor Coatings, Epoxy Garage Floors, Contractors Services. We have a large selection of colors and patterns! Give us a call for your next concrete project. We provide Free Estimates. 
We Offer a large selection of Decorative Concrete Installation Service types:
Regular Concrete
Stamped Concrete
Polished Concrete
Acid Staining
Epoxy Garage Flooring
Epoxy Floor Coatings
Concrete Overlays
Micro Toppings
Grinding and Resurfacing
Custom Concrete Designs
Concrete Slabs of All types
Sandblasting Stenciled Designs
Stencil Concrete
Self Leveling
Patching
Epoxy Chip Coatings
Metallic Epoxy Coatings
Solid Color Epoxy Coatings
Self Leveling Epoxy Coatings
Mortar Epoxy Coatings
Epoxy Terrazzo Floor Coatings
Vapor Barrier Epoxy Coatings
100% Solids Epoxy
Water-Based Epoxy Floor Coating
Solvent-Based Epoxy Floor Coating
Stamped Concrete Patios
Stamped Concrete Walkways
Stamped Concrete Pool Decks
Stamped Concrete Driveways
Stamped Concrete Saco Maine (ME)
Choosing a decorative concrete contractor can be a daunting task. Here are some things you should consider before you hire the first contractor that you see.
The contractor should be licensed to practice as a contractor in your state. Make sure he is licensed and that he does not have a bad reputation in your state. Hiring a contractor without a license can lead to liability issues if the job turns out to be a little bit more than you expected.
A contractor should also be experienced. You will be looking at concrete to seal for at least the next ten years and a good contractor will know what he is doing. A good contractor will not let you down and provide you with the best results possible.
The contractor should be able to help you choose the type of project you want to have done. Decorative concrete work can be a little bit different than a simple ground repair. You should be able to speak to the contractor to find out what type of projects he has done before and what types of projects he can provide you with. Choosing a contractor with experience should guarantee that you will get exactly what you were looking for.
The cost should not come as a surprise. You will be spending money on a contractor to provide you with the job of sealing your concrete. You will want the right contractor to be able to provide you with the price and to give you options when it comes to the amount of work you need done. Make sure the contractor is capable of offering you a reasonable price.
If you are worried about going through the licensing process, you should know that there are many contractors that are licensed. Finding a decorative concrete contractor that is licensed is not a problem. You will not be putting yourself in a situation where you would have to go through all the required steps in order to get licensed. Look for a contractor that is licensed by your state.
There should be plenty of references from previous clients that you can look up. If you do not have any knowledge of your contractor, you should speak to people that have hired the contractor. You should ask them how satisfied they were with the contractor and how much they were happy with the end result.
By taking the time to research your contractor you will be ensuring that you are hiring someone who is experienced and will know what they are doing at certain things. Finding a contractor that is licensed and experienced is not difficult. Taking the time to look at many contractors that are available and getting references will ensure that you are hiring a contractor that you can trust and look forward to working with.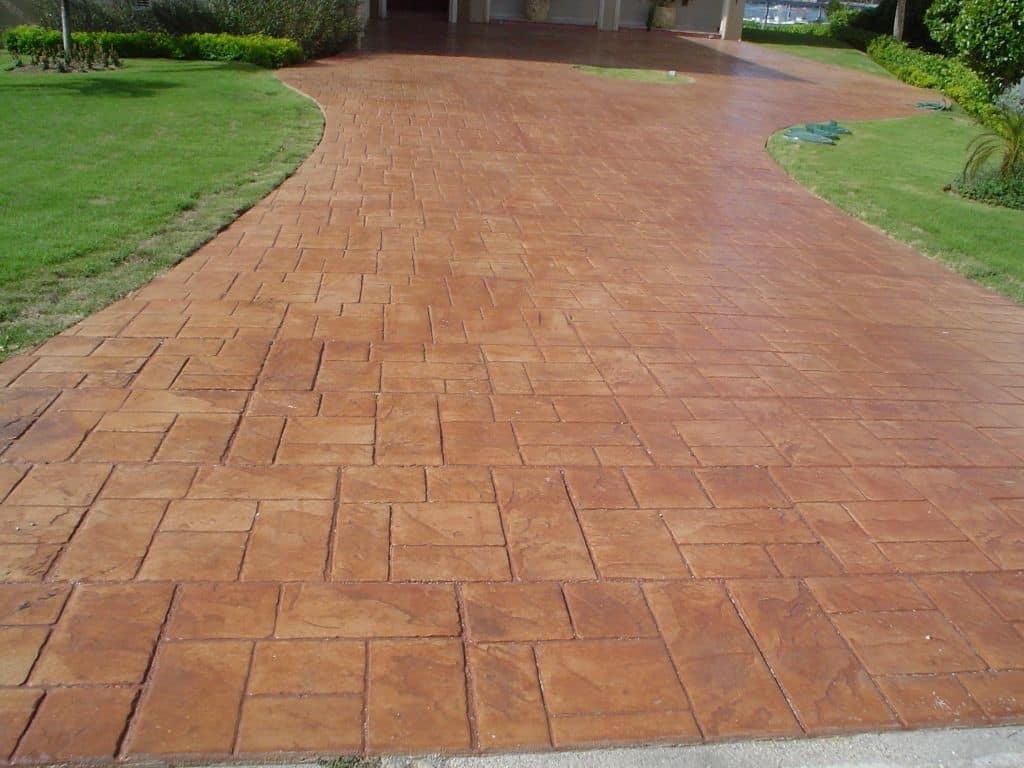 Our Locations:
Nashua, NH
North Hampton, NH
Concord, NH