We service Newburyport (MA) with Stamped Concrete, Epoxy Floor Coatings, Epoxy Garage Floors, Contractors Services. We have a large selection of colors and patterns! Give us a call for your next concrete project. We provide Free Estimates. 
We Offer a large selection of Decorative Concrete Installation Service types:
Regular Concrete
Stamped Concrete
Polished Concrete
Acid Staining
Epoxy Garage Flooring
Epoxy Floor Coatings
Concrete Overlays
Micro Toppings
Grinding and Resurfacing
Custom Concrete Designs
Concrete Slabs of All types
Sandblasting Stenciled Designs
Stencil Concrete
Self Leveling
Patching
Epoxy Chip Coatings
Metallic Epoxy Coatings
Solid Color Epoxy Coatings
Self Leveling Epoxy Coatings
Mortar Epoxy Coatings
Epoxy Terrazzo Floor Coatings
Vapor Barrier Epoxy Coatings
100% Solids Epoxy
Water-Based Epoxy Floor Coating
Solvent-Based Epoxy Floor Coating
Stamped Concrete Patios
Stamped Concrete Walkways
Stamped Concrete Pool Decks
Stamped Concrete Driveways
Stamped Concrete Newburyport Massachusetts (MA)
A concrete stamping contractor has various ways to give your home a distinctive look. They can create a variety of patterns and colors in the concrete to resemble natural stone, wood, or cobblestone. They can also add different colors to create a cohesive theme throughout your home or property. If you are considering having this type of work done, you will want to speak with a contractor who has experience in this type of work.
If you are thinking about having a stamped concrete area installed, it's important to make sure that you're getting high-quality work. A contractor that promises a two-foot sample won't deliver on the rest of the project. That's why it's so important to ask for references and visit a large slab to determine the quality of work. It's also a good idea to ask prospective clients to view past projects.
The process of stamping concrete requires certain materials and specific mixing requirements. The type of sand and cement should be appropriate for the application. The mix should have enough "fatty" properties for stamping. It should also have a layer of cream or other softener. The mixture should be too dry or too wet, as this can make it difficult for the contractor to work efficiently. The contractor should use an evaporation retardant to prevent rapid drying of the concrete.
Before hiring a contractor, make sure to ask about their experience and how they came to be so qualified. Often, concrete stamping contractors will sell a large project based on a small, two-foot sample. This means that if they can achieve perfection on that small sample, they should be able to accomplish perfection on the entire project. To find the best contractor for your project, consider visiting a few of their completed projects and seeing a larger panel of stamped concrete. This way, you'll be able to see how the seams between the stamps fit together, and you'll be able to see how well the details on the slab are.
If you're looking for a concrete stamping contractor, you must remember to choose a professional who's experienced in stamping concrete. If you haven't done any of this work before, you may end up with a poorly-done project. Having a professional stamping contractor do your work will help you avoid mistakes and ensure that you get the highest quality concrete for your money. For this reason, it is important to find a professional that you can trust.
If you're planning to have a concrete stamping contractor complete a large project, you must consider several factors. While you should be happy with the result of a small sample, it's essential to find a contractor that can deliver on the whole project. If you're not sure how to choose the right company, you can visit past projects and see a large stamped concrete panel. Observe any details on the slab and ask for details of the process.
The type of concrete that's best for stamping will depend on the type of stamping contractor you choose. It's important to hire a contractor that's familiar with the proper mix. You can't just ask them to stamp any old concrete – you need to be sure that it's the right kind of concrete. A well-done stamping project should look great and be long-lasting. A professional can even create faux resemblances of natural stones or bricks.
Choosing a contractor that specializes in stamping concrete is a key decision. This type of project has particular requirements, including the amount of cement used, the type of sand, and the speed at which the concrete will set. A "fatty" mix is essential for stamping, as it has a high degree of resistance to cracking. It's also important to use a hammer that's smooth-faced.
While many companies advertise their services, it's a good idea to research the different concrete stamping contractors in your area. Check out their online reviews and testimonials to see their capabilities. In addition to reviewing their previous projects, it's important to visit their showroom and see large-scale stamped concrete panels. You'll be able to see the seams where the stamps interlock, as well as the details of the concrete slab.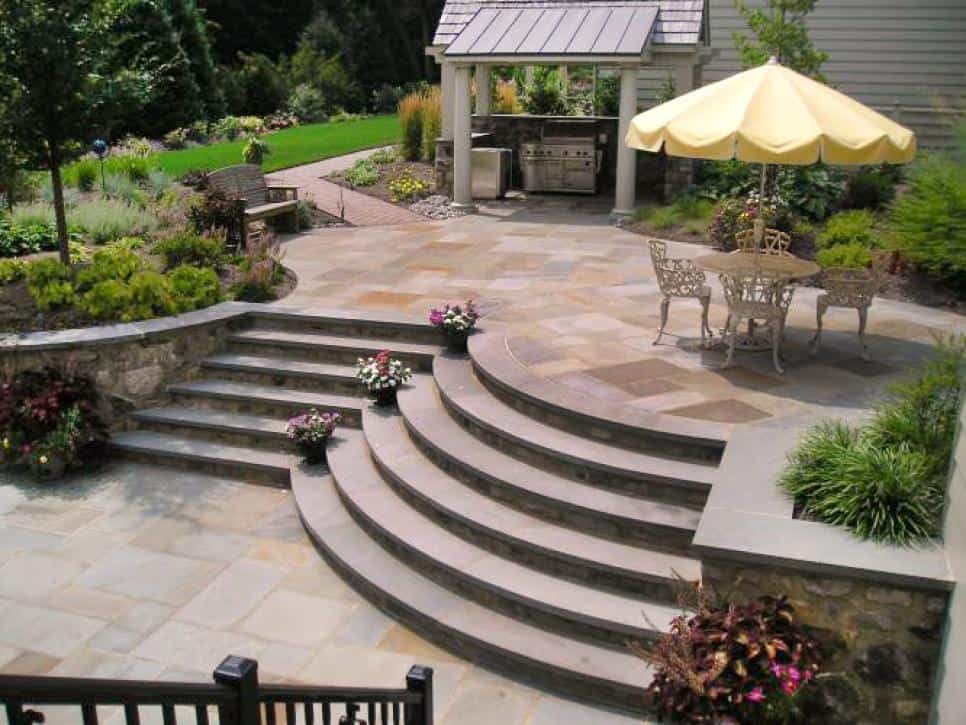 Our Locations:
Nashua, NH
North Hampton, NH
Concord, NH