We service Tilton (NH) with Stamped Concrete, Epoxy Floor Coatings, Epoxy Garage Floors, Contractors Services. We have a large selection of colors and patterns! Give us a call for your next concrete project. We provide Free Estimates. 
We Offer a large selection of Decorative Concrete Installation Service types:
Regular Concrete
Stamped Concrete
Polished Concrete
Acid Staining
Epoxy Garage Flooring
Epoxy Floor Coatings
Concrete Overlays
Micro Toppings
Grinding and Resurfacing
Custom Concrete Designs
Concrete Slabs of All types
Sandblasting Stenciled Designs
Stencil Concrete
Self Leveling
Patching
Epoxy Chip Coatings
Metallic Epoxy Coatings
Solid Color Epoxy Coatings
Self Leveling Epoxy Coatings
Mortar Epoxy Coatings
Epoxy Terrazzo Floor Coatings
Vapor Barrier Epoxy Coatings
100% Solids Epoxy
Water-Based Epoxy Floor Coating
Solvent-Based Epoxy Floor Coating
Stamped Concrete Patios
Stamped Concrete Walkways
Stamped Concrete Pool Decks
Stamped Concrete Driveways
Stamped Concrete Tilton New Hampshire (NH)
Stamped concrete is used for patios, driveways, sidewalks, pool decks and just about any other place that need to be designed with concrete as the main building material. There are so many different patterns to choose from when you are designing with concrete. Here are a few tips on stamped concrete patterns for walkways.
You should first make sure that you have your design chosen before you start working on your walkways. This means that you will need to draw your pattern on graph paper or on construction paper before you start pouring concrete. This will ensure that you have a visual image in your head of what your walkways will look like once they are finished. If your pattern looks right, then you can begin to pour.
It is important to work out the pattern first to see if you have the right color. The color of the pattern will depend on the paint that you will be using and also what part of the country you are in. You do not want to end up with a brownish colored walkway if the rest of your house is white. You can also research some different patterns and find out what their recommended finishes are for stamped concrete.
Once you have selected your pattern, you should also check to make sure that all of the pieces of the concrete that you will be placing inside the pattern will be perfectly aligned. If they are not, then you may get a smooth finished product but it will be crooked and uneven. This will ruin the entire stamped concrete pattern that you have worked so hard to obtain. You should consult your pattern design guide or your cement supplier for the exact specifications of where your pieces should go. This is important because you don't want to have pieces sticking out where they do not belong.
You may find some great pattern ideas online, but be sure that the ones you select will work best for the area that you will be using them for. When you are selecting the colors for your walkways, you should also keep in mind the type of material that you will be using to cover them. Some of the most common choices include concrete, asphalt, vinyl, and stone.
Stone walkways are a great choice, especially if you want to add a little more character to your home. They are popular for commercial applications as well, because they are easy to maintain and beautiful to look at. If you decide to use an all stone pattern, you will need to make sure that you get all of your pieces matching. It is not always possible to have them all the same size and shape, so you may have to settle for something a little more traditional in appearance.
Concrete walkways are a little bit easier to create. Most people prefer to use stamped concrete patterns for walkways because it allows them to be more creative and add more personality to their home. If you are looking for a pattern for a walkway in your home, you will find that there are endless possibilities available. You can choose from a variety of different textures, including various kinds of stone, brick, sand, and even mosaic tiles.
As long as you do not end up creating an eyesore, you will do well with these patterns. Of course, you should make sure that you seal the concrete before you begin using it. This will help to protect it from all of the harsh elements that the weather can bring. If you do not seal the concrete, you can often leave small stains that can be removed with a little hard scrubbing and a touch of soap and water.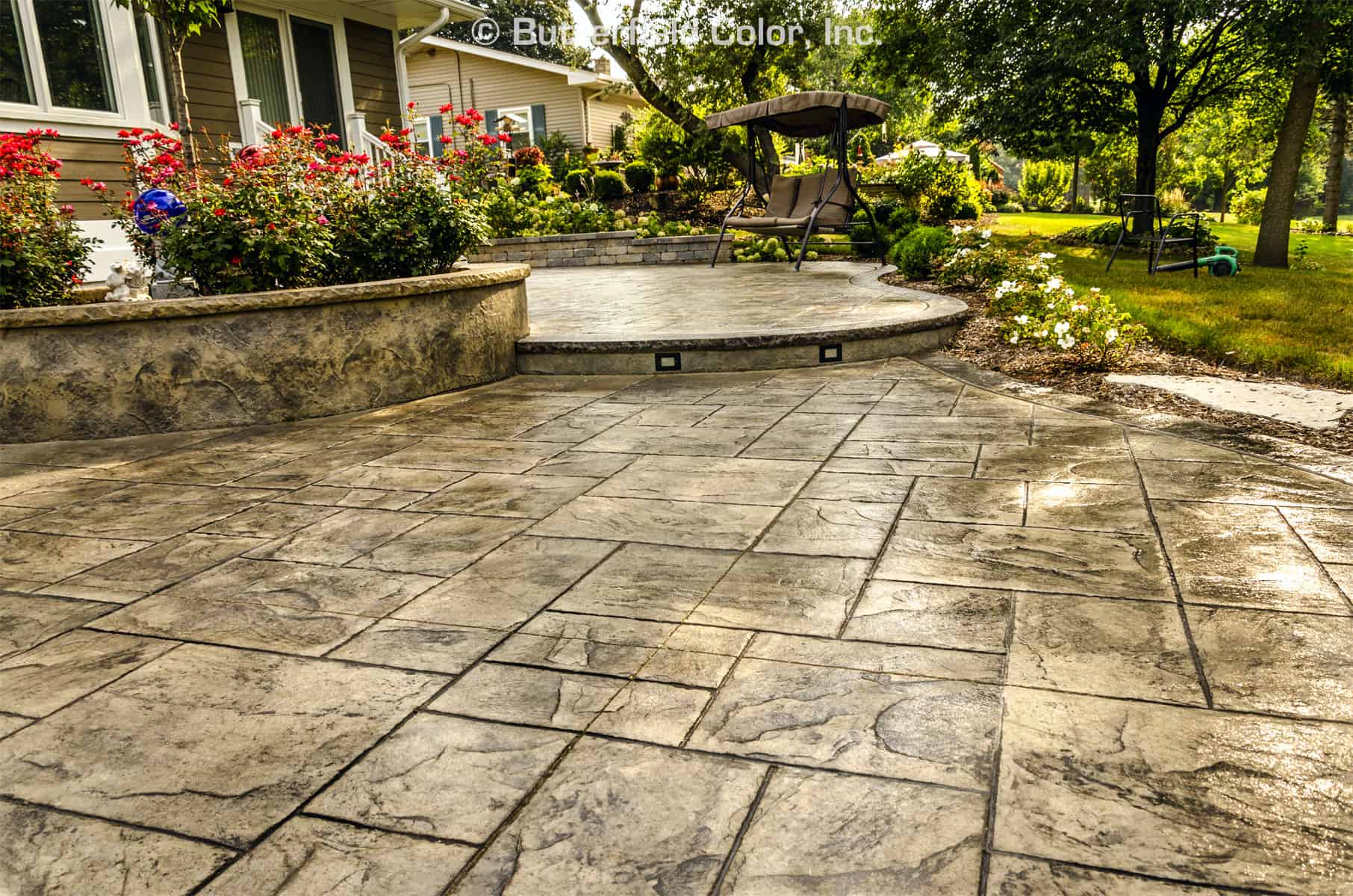 Our Locations:
Nashua, NH
North Hampton, NH
Concord, NH