We service Franklin (NH) with Stamped Concrete, Epoxy Floor Coatings, Epoxy Garage Floors, Contractors Services. We have a large selection of colors and patterns! Give us a call for your next concrete project. We provide Free Estimates. 
We Offer a large selection of Decorative Concrete Installation Service types:
Regular Concrete
Stamped Concrete
Polished Concrete
Acid Staining
Epoxy Garage Flooring
Epoxy Floor Coatings
Concrete Overlays
Micro Toppings
Grinding and Resurfacing
Custom Concrete Designs
Concrete Slabs of All types
Sandblasting Stenciled Designs
Stencil Concrete
Self Leveling
Patching
Epoxy Chip Coatings
Metallic Epoxy Coatings
Solid Color Epoxy Coatings
Self Leveling Epoxy Coatings
Mortar Epoxy Coatings
Epoxy Terrazzo Floor Coatings
Vapor Barrier Epoxy Coatings
100% Solids Epoxy
Water-Based Epoxy Floor Coating
Solvent-Based Epoxy Floor Coating
Stamped Concrete Patios
Stamped Concrete Walkways
Stamped Concrete Pool Decks
Stamped Concrete Driveways
Stamped Concrete Franklin New Hampshire (NH)
Decorative concrete finishes can be applied to any surface, including floors, walls, and pools. They are durable and easy to maintain. Many different types of textures are available, and they can even be resurfaced, making them a versatile option for homes and businesses. They are also inexpensive and easy to apply, making them a great choice for most budgets. Whether you want a modern look or a rustic, industrial feel, you can find the perfect decorative finish for your needs.
The process of applying decorative concrete coatings varies depending on the type of surface that you want to create. Some concretes are more porous, while others are smooth and do not require a specialized process to achieve the desired look. There are many different types of Decorative Concrete finishes, including those with colors and designs that are more durable than other options. These products can be used on curved surfaces, as well as in interior spaces, and they are resistant to temperature, humidity, and vehicular traffic. Regardless of how tough your surface is, these materials will remain looking beautiful for many years to come.
While most decorative concrete finishes use fresh concrete, a few special tools can add to the cost of your project. Decorative concrete coatings can be applied to a variety of surfaces, including patios, sidewalks, and pool decks. Depending on your desired effect, these types of finishes can be tinted to match the surrounding color scheme. This method is the most economical way to decorate your concrete project. If you want to create a unique design, you should choose a finisher that uses the best materials. If you want a more elaborate finish, you should consider a professional, but do be sure to check if the finisher is insured.
Decorative concrete finishes are available in a wide range of colors and styles. A wide variety of textures is available, including acid-stained and marbleized. Both types are durable and can withstand the rigors of everyday life. Stamped designs and textured surfaces are popular, and can mimic wood and stone. If you want a more rustic or elegant look, you should choose a natural-looking concrete. If you want something more contemporary, you should consider using a stamped design.
Decorative concrete is a revolutionary new discovery for refinishing applications. Unlike floor coverings, it completely utilizes the concrete material. In addition to concrete staining and engraving, other types of decorative concrete include stamping, micro-topping, and engraved designs. By utilizing a wide variety of finishes, you can transform a dull concrete area into a truly stunning surface. The decorative benefits of decorative cement are endless.
There are many types of decorative concrete finishes. A salt finish is the most common, and is a popular choice around swimming pools. It leaves small pitted holes and is best for a home near a pool. Broom finishes are a great option for many indoor and outdoor applications. A broom finish is a popular choice for floors, countertops, and other concrete surfaces. Its color will last for many years and is easy on the budget.
Decorative concrete finishes can be applied to floors, walls, and even floors. Often, these finishes are created with the help of stamping and other irregularities. These irregularities, called stamps, create texture and design. For example, raised nail heads and grooves, are a great option for the exterior of a home. These effects are durable, and can last for many years. The most popular concrete textured finish is an exposed aggregate finish, which requires little additional materials.
Another option is textured concrete. While textured concrete is more expensive, it does not require any special skills. It can be easily stamped with different designs and colors. Some of these concrete finishes are more expensive than others, but the benefits outweigh the drawbacks. Using colored cement is the most popular method of decorative cement. While large-format tiles can be tricky to install, a stamping design does not need special tools and can be applied by anyone.
The most common type of decorative concrete is exposed aggregate, which is a layer of colored concrete that is visible when the surface is unfinished. Decorative aggregates are the natural materials that make up the surface of a concrete floor. For example, seashells can be incorporated into the surface of polished concrete. Some decorative concrete surfaces are made from recycled glass. However, it is important to keep in mind that these products may differ from the ones that you have in your home.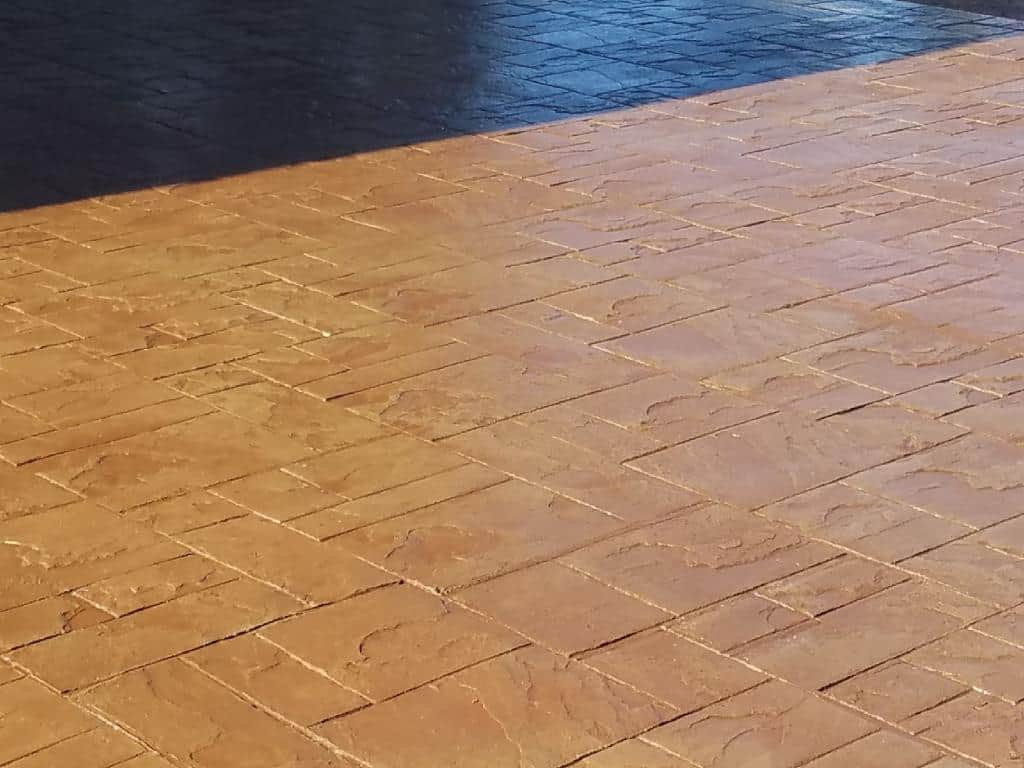 Our Locations:
Nashua, NH
North Hampton, NH
Concord, NH