We service Dunbarton (NH) with Stamped Concrete, Epoxy Floor Coatings, Epoxy Garage Floors, Contractors Services. We have a large selection of colors and patterns! Give us a call for your next concrete project. We provide Free Estimates. 
We Offer a large selection of Decorative Concrete Installation Service types:
Regular Concrete
Stamped Concrete
Polished Concrete
Acid Staining
Epoxy Garage Flooring
Epoxy Floor Coatings
Concrete Overlays
Micro Toppings
Grinding and Resurfacing
Custom Concrete Designs
Concrete Slabs of All types
Sandblasting Stenciled Designs
Stencil Concrete
Self Leveling
Patching
Epoxy Chip Coatings
Metallic Epoxy Coatings
Solid Color Epoxy Coatings
Self Leveling Epoxy Coatings
Mortar Epoxy Coatings
Epoxy Terrazzo Floor Coatings
Vapor Barrier Epoxy Coatings
100% Solids Epoxy
Water-Based Epoxy Floor Coating
Solvent-Based Epoxy Floor Coating
Stamped Concrete Patios
Stamped Concrete Walkways
Stamped Concrete Pool Decks
Stamped Concrete Driveways
Stamped Concrete Dunbarton New Hampshire (NH)
Concrete stamping patterns come in a wide variety of shapes and textures, and are available in a wide variety of colors. Typically, they consist of several different stamps, each with varying textures and shapes. Some of the best stamped concrete designs feature multiple color variations, and they do not repeat. These patterns may be layered or patterned, which is the most common way to create a design. If you have a specific theme in mind, you can choose a pattern that coordinates with your décor and interior décor.
Stamped concrete patterns can add dimension and natural-looking effects to your project. Several manufacturers offer a variety of patterns, including cobblestone and ashlar slate. Many companies have a division dedicated to this type of stamping, such as Brick form, which offers a variety of stamped patterns for various types of concrete. For more ideas on concrete stamping, visit the following websites. What Are Some of the Most Common Concrete Stamping Patterns?
Choosing the right pattern is the first step to creating a beautiful design. Often, this process requires a consultation with a concrete contractor who will advise you on the best option. In addition to the design, make sure the pattern you choose complements the overall look of the home. It is important to match the pattern to the surrounding landscape to achieve the best possible results. Alternatively, you can ask your neighbors for recommendations on contractors and professionals for stamped concrete projects. Some of these companies may also offer free quotes and consultations.
Once you have selected the right pattern, you should cut control joints, if there are any. It is easy to work control joints into a seamless pattern if the stamps are not patterned. However, you should follow the straight edge as much as possible. In order to hide the joints, you can use bands or steel fibers in the concrete mix. When deciding on a concrete pattern, take the time to research the products and styles available to you.
When determining which pattern to choose, consider the color and style of concrete you would like to use. Most stamped concrete designs have two colors – the base color and the accent color. In most cases, you will want to use an integral color or a color hardener for the base color. Then, choose the pattern that will emphasize the base color. If you are going for a more rustic look, you can go with a seamless pattern.
Choosing a concrete stamping pattern is not a difficult decision. There are numerous different types of patterns available, and you can use a pattern that is perfect for your project. A stamped concrete pattern is a great way to add a natural-looking texture to your home, whether it be a patio or a staircase. These designs are widely available on the Internet, and you can choose them depending on your needs. The process can take as little as one day, and will be permanent.
In some cases, you can even apply a pattern in the middle of your concrete project. A stamped pattern will not only give the floor a natural look, but it will also be highly functional. In addition to adding a natural-looking texture to your concrete surface, you can also get a stamped pattern that mimics natural materials, such as wood. In other cases, you can use two colors or more. The choice is entirely up to you.
If you want to create a unique design, you can use a stamped concrete pattern. These patterns are commonly used in driveways, pool decks, and patios. They are easy to install, and they can add a natural-looking appearance to the surface. There are many manufacturers of these patterns, and you can choose the one that works best for your project. You can choose from many different styles and colors and even use stencils to create your own custom designs.
Besides the colors and textures, the concrete stamping patterns can be used to create a unique look on the floor of your home. You can use a variety of different patterns to create a unique look for your home. You can even choose a pattern that matches the landscape color scheme of your property. The best way to apply a stamped pattern is to find a professional with experience in stamped concrete. They will provide you with tips and recommendations for a beautiful result.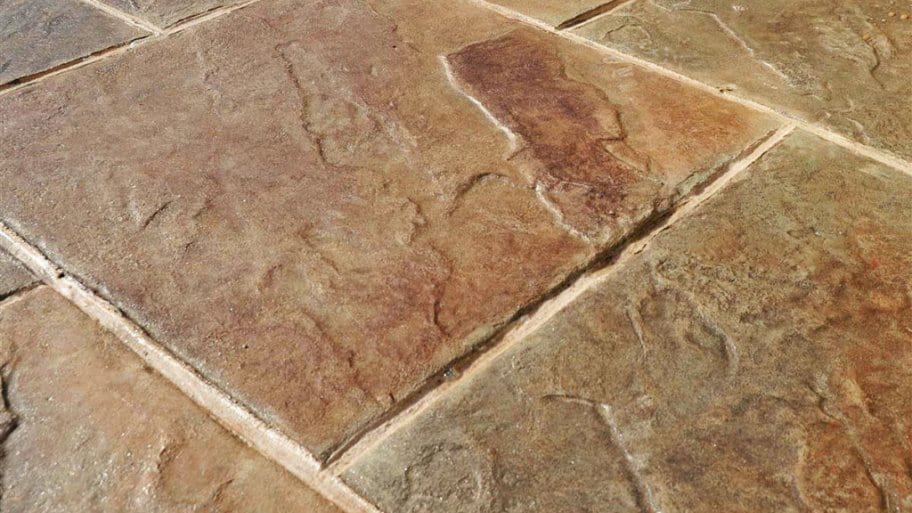 Our Locations:
Nashua, NH
North Hampton, NH
Concord, NH