We service Lexington (MA) with Stamped Concrete, Epoxy Floor Coatings, Epoxy Garage Floors, Contractors Services. We have a large selection of colors and patterns! Give us a call for your next concrete project. We provide Free Estimates.
We Offer a large selection of Decorative Concrete Installation Service types:
Regular Concrete
Stamped Concrete
Polished Concrete
Acid Staining
Epoxy Garage Flooring
Epoxy Floor Coatings
Concrete Overlays
Micro Toppings
Grinding and Resurfacing
Custom Concrete Designs
Concrete Slabs of All types
Sandblasting Stenciled Designs
Stencil Concrete
Self Leveling
Patching
Epoxy Chip Coatings
Metallic Epoxy Coatings
Solid Color Epoxy Coatings
Self Leveling Epoxy Coatings
Mortar Epoxy Coatings
Epoxy Terrazzo Floor Coatings
Vapor Barrier Epoxy Coatings
100% Solids Epoxy
Water-Based Epoxy Floor Coating
Solvent-Based Epoxy Floor Coating
Stamped Concrete Patios
Stamped Concrete Walkways
Stamped Concrete Pool Decks
Stamped Concrete Driveways
Stamped Concrete Lexington Massachusetts (MA)
Decorative concrete is a great material for building floors, walls, and patios. It's not only useful for construction. Decorative concrete is also very attractive. If you are considering installing this material on your property, you'll need to know how to choose the right design for your home. Read on to learn more about decorative concrete. If you are not sure what you should be looking for, you can check out our blog to learn more about how to use it.
Decorative concrete has been around for a very long time, but its popularity is only now starting to skyrocket. You can use it to add color and texture to the concrete. It is also very versatile. You can use it in any type of setting. You can put some intricate designs or patterns in it, so you can add some flair to your home. If you are looking for a creative way to enhance the appearance of your property, you can incorporate concrete designs into your project.
There are many ways to decorate concrete. You can use stencils, dyes, and other decorative materials. You can even paint the concrete with any color you choose! Decorative concrete can also be used to create bird baths and patios. Some examples of these types of surfaces include garage floors, driveways, and pool decks. The options are endless. And it doesn't require any special skills to install them. If you have the time and money, you can make beautiful designs yourself!
When you have a project in mind, you can combine colors and textures to create the ideal finish. For example, you can add patterns and colors to your project. Another popular type of decorative concrete is architectural concrete, which is a mix of different finishes. You can even use acid stains or acrylic stains. These surfaces will look stunning when combined with other materials. The beauty of architectural concrete is that you can change the surface of any structure to add some extra flair.
Decorative concrete is a great way to create beautiful outdoor spaces. If you're looking for a unique and interesting material for your patio or pool deck, you can also try a decorative concrete style. This material will improve the look of your home and will make your home look more attractive. The various designs will complement the overall design of your patio, backyard, or pool deck. And if you're in search of an inexpensive and stylish way to make your home stand out, consider a composite material.
Decorative concrete is a great way to transform an ordinary concrete floor into an eye-catching piece. In addition to adding a touch of style to your patio, you can create a new look by combining colors, designs, and textures. Creating a unique finish for your concrete is easy, because you can combine various decorative treatments with the existing material. Then, you can add accents and other materials to the top layer. It's a great way to enhance your outdoor space.
Decorative concrete is a popular way to decorate a patio or pool. The process is safe and non-destructive. When it comes to the cost, it is very affordable. Compared to brick and wood, it is a better choice for a patio or pool. It's also cheap and low-maintenance. You can create the look you want by adding colored and textured concrete to the existing surface. If you're interested in learning more about decorative concrete, you can visit a local contractor's website.
Decorative concrete is not just for the backyard. It can be used in the city streets of a city. Some cities even place it on sidewalks. While some people don't like the look of decorative concrete, it is the perfect choice for the interior of a building. If you're looking for a way to decorate your patio, you can do so by applying colorful, decorative concrete. Aside from mimicking the look of Spanish tiles and stamped concrete, it's also durable and versatile.
A decorative concrete is a great flooring option. It is an environmentally friendly product that mimics natural stone and other materials. Unlike stained wood, decorative concrete has a textured appearance. It's a great choice for outdoor spaces. It can be used in a variety of ways. In a patio, it can be used as a patio or a walkway. In addition, it can mimic the look of rock and stone.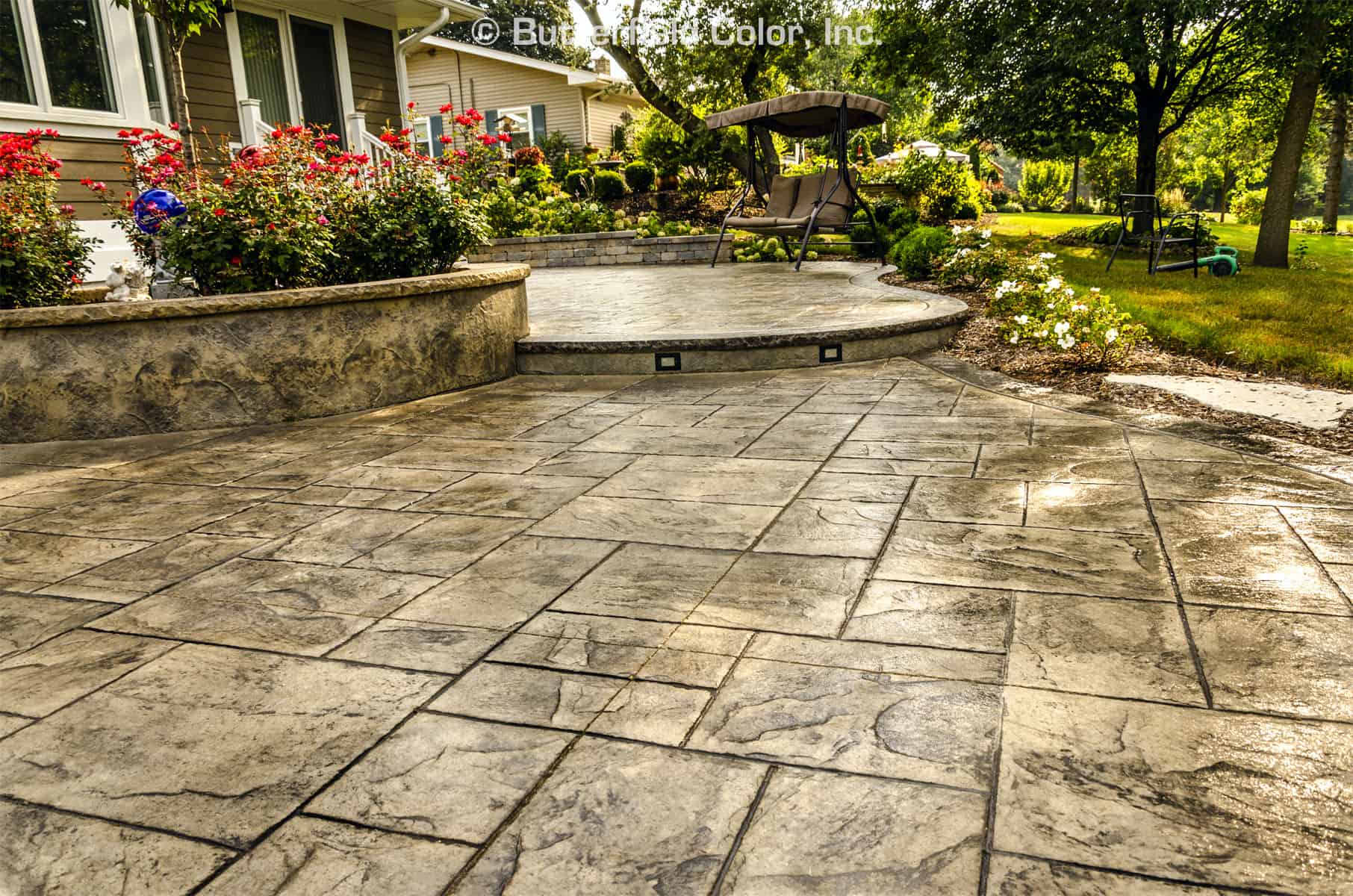 Our Locations:
Nashua, NH
North Hampton, NH
Concord, NH