We service Litchfield (NH) with Stamped Concrete, Epoxy Floor Coatings, Epoxy Garage Floors, Contractors Services. We have a large selection of colors and patterns! Give us a call for your next concrete project. We provide Free Estimates. 
We Offer a large selection of Decorative Concrete Installation Service types:
Regular Concrete
Stamped Concrete
Polished Concrete
Acid Staining
Epoxy Garage Flooring
Epoxy Floor Coatings
Concrete Overlays
Micro Toppings
Grinding and Resurfacing
Custom Concrete Designs
Concrete Slabs of All types
Sandblasting Stenciled Designs
Stencil Concrete
Self Leveling
Patching
Epoxy Chip Coatings
Metallic Epoxy Coatings
Solid Color Epoxy Coatings
Self Leveling Epoxy Coatings
Mortar Epoxy Coatings
Epoxy Terrazzo Floor Coatings
Vapor Barrier Epoxy Coatings
100% Solids Epoxy
Water-Based Epoxy Floor Coating
Solvent-Based Epoxy Floor Coating
Stamped Concrete Patios
Stamped Concrete Walkways
Stamped Concrete Pool Decks
Stamped Concrete Driveways
Stamped Concrete Litchfield New Hampshire (NH)
If you are interested in a natural-looking stamped concrete driveway, you can choose from several different patterns, such as Ashlar slate. These patterns vary based on the size and texture of slate stones. The most popular pattern is Majestic Ashlar. It features a charcoal release and a Gull gray integral color. If you are looking for a unique texture for your driveway, you can also find an Ashlar cut Slate, which is the same as Ashlar, but has a softer, more realistic texture.
Ashlar slate is a classic pattern. This pattern is made up of random pieces of slate or stone arranged in an interlocking pattern. This traditional masonry style has been around for centuries, and it has carried over into stamped concrete. When placing the stamped concrete, you should carefully match the stones with the size and texture of the concrete stamp. The size and texture of the resulting material are important when selecting the pattern.
A concrete stamp in the Ashlar pattern will help you achieve this look. This pattern is often characterized by stones of various sizes and shapes. A common Roman slate texture goes well with any type of patio, and a tan or brown color scheme will complement the stone. Another popular pattern is old granite, which looks good on a concrete stairs. The texture of old granite is also popular. A gray integral concrete color with charcoal release gives the stone look of natural granite.
This pattern is a great choice for residential and commercial projects. It is one of the most commonly used types of texture in stamped concrete. It is an old-world pattern that has been around for hundreds of years. If you have an existing patio or stairs, this pattern would look great on your steps and patio. The colors of this natural stone texture are warm and go well with any color combination. This texture also looks great on patios and concrete stairs.
An Ashlar stone concrete stamp pattern is a common pattern. It is a popular option for many homeowners and businesses. It mimics natural stone in appearance and texture and is ideal for homes and commercial projects. In addition to using this pattern in concrete, it can also be used on patios. It is versatile in use, and it can be applied to floors and stairs. There are a variety of stone-looking stamped patterns on the market.
Ashlar stone concrete stamps are available in a variety of styles. The most common is the Grand Ashlar Slate, which is a 36-inch square texturing tool with a medium slate texture. The smallest stone is 6 inches square, and the largest is 15 feet across. The three different internal pattern variations of this stamping tool make it a versatile and attractive option for commercial and residential applications.
A popular Ashlar concrete stamp pattern is the Grand Ashlar Slate, which has an Ashlar pattern with a medium slate texture. This pattern is available in three different sizes, and the smallest is six inches square, while the largest is fifteen feet square. The stone in the Grand ashlar is a versatile choice for residential and commercial projects, and the various colors available in the Grand ashlar pattern will blend seamlessly with other colors in the room.
When choosing a concrete stamp for an Ashlar slate design, you should consider whether it is the right one for the project. A grand ashlar stone is a beautiful choice for residential or commercial projects, and the Grand ashlar stone is a traditional choice. The classic notched ashlar pattern will look great in any room. The rounded edges of the stones will add character to the space.
The Grand Ashlar Slate is a large, 36-inch-square pattern with a Medium Slate Texture. Its stone is also rotated 360 degrees, allowing it to create a unique look in a concrete surface. Its granite-like texture is a perfect match for any patio, while the grey and black granite-like colors of the granite-colored slabs are perfect for a patio.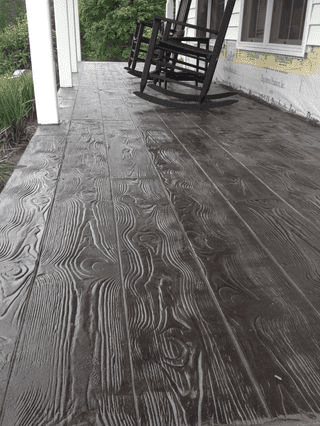 Our Locations:
Nashua, NH
North Hampton, NH
Concord, NH