We service Deerfield (NH) with Stamped Concrete, Epoxy Floor Coatings, Epoxy Garage Floors, Contractors Services. We have a large selection of colors and patterns! Give us a call for your next concrete project. We provide Free Estimates. 
We Offer a large selection of Decorative Concrete Installation Service types:
Regular Concrete
Stamped Concrete
Polished Concrete
Acid Staining
Epoxy Garage Flooring
Epoxy Floor Coatings
Concrete Overlays
Micro Toppings
Grinding and Resurfacing
Custom Concrete Designs
Concrete Slabs of All types
Sandblasting Stenciled Designs
Stencil Concrete
Self Leveling
Patching
Epoxy Chip Coatings
Metallic Epoxy Coatings
Solid Color Epoxy Coatings
Self Leveling Epoxy Coatings
Mortar Epoxy Coatings
Epoxy Terrazzo Floor Coatings
Vapor Barrier Epoxy Coatings
100% Solids Epoxy
Water-Based Epoxy Floor Coating
Solvent-Based Epoxy Floor Coating
Stamped Concrete Patios
Stamped Concrete Walkways
Stamped Concrete Pool Decks
Stamped Concrete Driveways
Stamped Concrete Deerfield New Hampshire (NH)
Choosing the right colored concrete for your home is crucial. You will have to live with it forever, so choosing the right color can mean the difference between having a wonderful home and a terrible one. Think about what you want the room to be used for, what surface you're planning to use the concrete on and what color scheme you'd like to go with. Consider these factors when choosing your stamping colors. They'll help you find the perfect color for your home.
If you're looking to enhance your commercial brand, you should use a colorful concrete surface. Each brand has an associated color scheme, so coloring your floor or exterior surfaces can help you promote your brand. While you're at it, you should also consider your budget before settling on a color. Listed below are some of the most common colors for stamped concrete. Take a look at the photos and get inspired by them.
You can use a combination of natural stone and natural color tones. Some of these patterns are more natural, while others are more vivid. These patterns are the most colorful and can easily add contrast to other decorative elements. They are great for companies that want to stand out from the rest. However, there are also some drawbacks to using these colors. Some people may find them overwhelming or unappealing, but they're sure to give their home an instant makeover.
Aside from being visually appealing, color can also strengthen the brand identity of a commercial establishment. Every brand has a color scheme, so coloring your floors or exterior surfaces will help your brand to become more popular. With a variety of colors to choose from, it's easy to make a choice and choose the right one for your home. It's up to you to choose what you like best! Then, choose the style of your home.
The next step in choosing the right color for your home is to choose a pattern. There are many options for colors in stamped concrete, from a neutral gray to a rich red. While you can choose a neutral color, you can also use bold colors to complement other decorative elements. When choosing a design for your home, consider the color scheme you're going for. You'll be surprised at how versatile your house looks!
If you're feeling adventurous, you can go for a bold color for your home. It's not a popular choice for a home, but it can help accent other decorative elements. For instance, a bold color can even work well for branding purposes. While it can be overwhelming, it can also help you create a unique environment for yourself. By following these tips, you'll be able to find the perfect color for your home.
Another option for stamped concrete is a color that mimics the texture and color of real materials. These colors are known to blend with many other colors, but a natural earth tone is the most appealing. For a more authentic look, a darker color will make the concrete stand out and add character to the space. A darker color will not clash with your décor, but it will enhance it. You can also mix colors in different ways to create a more custom look.
Colorful concrete is a great way to give your home an instant facelift. It can look more beautiful than you ever imagined, and it will enhance the look of your home. A beautiful home is not just a beautiful home, but it can also be functional. Its exterior should match the surrounding elements and make the most of it. It should also complement the rest of the house, so that it matches the overall design. You may also want to consider bold colors for the walls of your home.
A color for your concrete can be a great way to add personality to your home. By using different colors, you can create a unique look. It is also a great way to boost the brand value of your business. Incorporating colored concrete into your home's exterior will make your property look more appealing. A great looking home will increase its value, and a colorful floor will add curb appeal. So go ahead and make it a reality!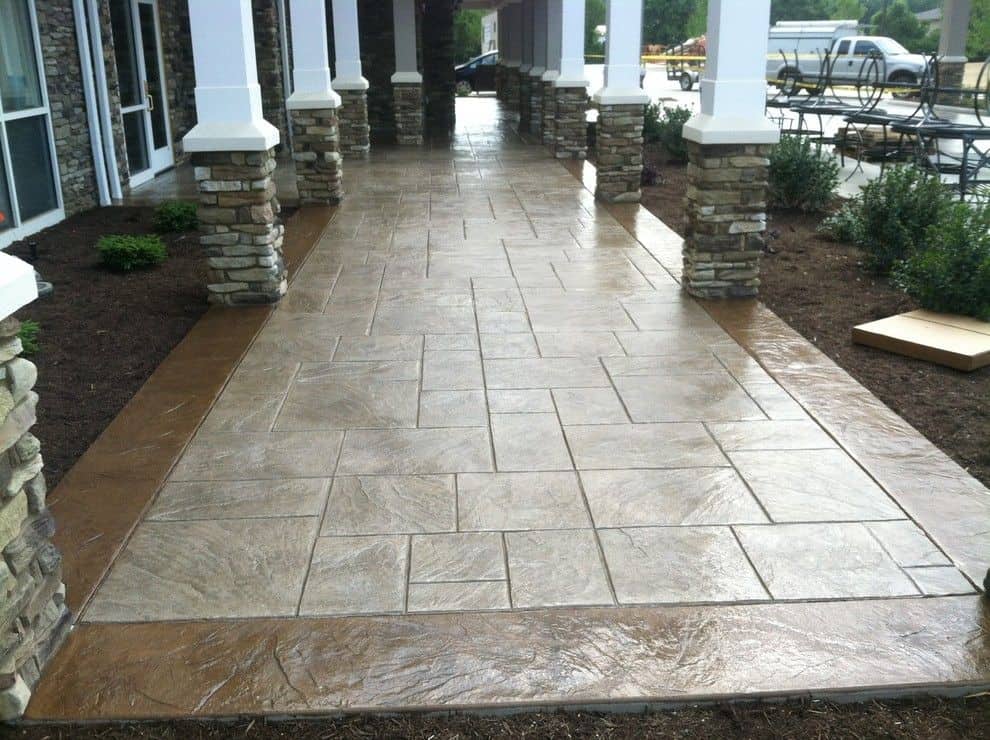 Our Locations:
Nashua, NH
North Hampton, NH
Concord, NH