We service Topsfield (MA) with Stamped Concrete, Epoxy Floor Coatings, Epoxy Garage Floors, Contractors Services. We have a large selection of colors and patterns! Give us a call for your next concrete project. We provide Free Estimates. 
We Offer a large selection of Decorative Concrete Installation Service types:
Regular Concrete
Stamped Concrete
Polished Concrete
Acid Staining
Epoxy Garage Flooring
Epoxy Floor Coatings
Concrete Overlays
Micro Toppings
Grinding and Resurfacing
Custom Concrete Designs
Concrete Slabs of All types
Sandblasting Stenciled Designs
Stencil Concrete
Self Leveling
Patching
Epoxy Chip Coatings
Metallic Epoxy Coatings
Solid Color Epoxy Coatings
Self Leveling Epoxy Coatings
Mortar Epoxy Coatings
Epoxy Terrazzo Floor Coatings
Vapor Barrier Epoxy Coatings
100% Solids Epoxy
Water-Based Epoxy Floor Coating
Solvent-Based Epoxy Floor Coating
Stamped Concrete Patios
Stamped Concrete Walkways
Stamped Concrete Pool Decks
Stamped Concrete Driveways
Stamped Concrete Topsfield Massachusetts (MA)
Concrete stamp designs vary in size and texture and are available in a variety of colors and patterns. The most popular types of stamps are Caesar Stone and Ashlar. Both types are a simple, yet elegant way to enhance a concrete walkway or patio. Depending on the design you choose, you can also choose between a slate or a textured surface. There are almost endless possibilities when it comes to choosing your own concrete stamp pattern.
Aside from looking good, these stamped surfaces are easy to repair and maintain. If the concrete stamp is cracked, pour more liquid into the hole. Once the surface is repaired, you can re-stamp it and finish it. Regardless of the application, stamped concrete has endless applications. Whether you want a custom driveway or a beautiful patio, there's a cement stamp to suit your needs. It can be applied to any surface and is the perfect solution for many different projects.
There are so many types of cement stamps available. Some imprinted concrete looks like brick, real stone, flagstone, slate, and wood effect. These concrete decorations are a cost-effective and practical solution for your home's exterior. And they are extremely easy to clean. Besides enhancing the look of your property, they are also very durable and can stand up to a lot of use. For more information on cement stamps, visit the official site of the American Society of Cement Stamps.
The imprinted concrete is durable and weatherproof. With the right care, it can last for years. It is resistant to stain and weathering. And since the concrete is made of cement, it is a cost-effective and practical solution for both commercial and residential applications. So, why not give it a try? So what are the advantages of concrete stamps? If you're not sure, check out these options. You'll love the results!
Unlike other types of concrete, cement stamps have a number of benefits. These concrete designs look like real stone, brick, flagstone, slate, and wood. They are durable and resistant to stain and weather, and can last for many years. They add aesthetic value to any property, and can even be used for everyday purposes. This type of concrete is ideal for commercial and residential properties. The cost-effective nature of stamped concrete makes it a great option for homeowners.
The imprinted concrete is durable and long-lasting. It will not fade or stain, and it will last for many years. And it's very easy to maintain. It won't crack or peel, and it's relatively easy to repair. The cement stamps are designed for many different uses, including driveways, pools, and patios. They can even enhance an existing concrete surface and make it look more appealing. The best part is that they are a cost-effective solution for everyday use.
Cement stamps can mimic many different materials. They can imitate real stone, brick, and flagstone, and they can even look like wood. If you're looking for a cheap, convenient way to add aesthetic value to a concrete surface, consider imprinted concrete. It's easy to install and can be a very effective way to revitalize a concrete area. You can also use it to make the most of an existing concrete surface.
If you're looking for a decorative surface, a cement stamp can be a great choice. It's affordable compared to other building materials and can last for 50 years with proper maintenance. It's also slip-resistant and very easy to clean. A cement stamp is a great way to transform an old concrete surface. Whether it's used for driveways or sidewalks, stamped concrete will add a new look to your driveway.
There are several ways to apply a cement stamp on concrete surfaces. It can mimic many different types of material, including brick patterns, slate, and real stone. A cement stamp can look like a natural stone or brick effect. Some stamps are made to resemble wood effect or be used to enhance a lawn. A concrete stamp can also add aesthetic value to your home by mimicking other materials. If you're looking for a unique design, you can design a personalized concrete surface by adding acrylics or dye to the concrete.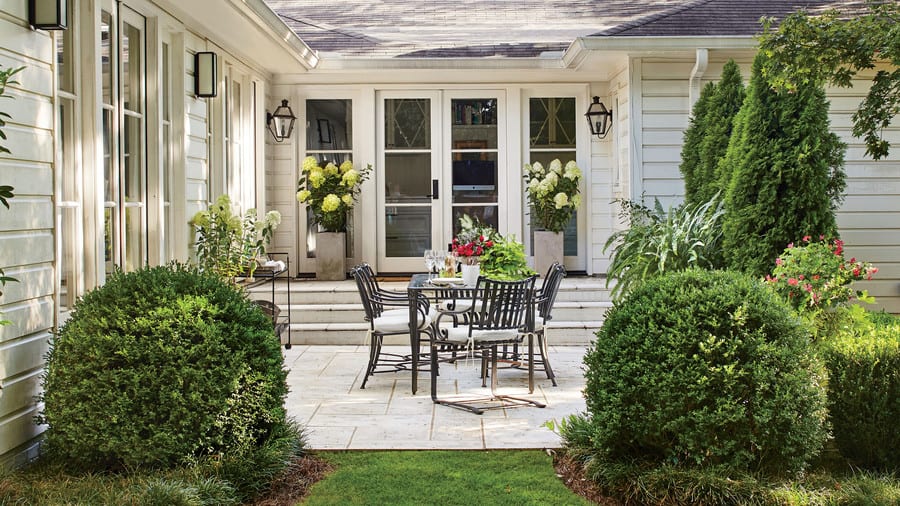 Our Locations:
Nashua, NH
North Hampton, NH
Concord, NH