We service Scarborough (ME) with Stamped Concrete, Epoxy Floor Coatings, Epoxy Garage Floors, Contractors Services. We have a large selection of colors and patterns! Give us a call for your next concrete project. We provide Free Estimates. 
We Offer a large selection of Decorative Concrete Installation Service types:
Regular Concrete
Stamped Concrete
Polished Concrete
Acid Staining
Epoxy Garage Flooring
Epoxy Floor Coatings
Concrete Overlays
Micro Toppings
Grinding and Resurfacing
Custom Concrete Designs
Concrete Slabs of All types
Sandblasting Stenciled Designs
Stencil Concrete
Self Leveling
Patching
Epoxy Chip Coatings
Metallic Epoxy Coatings
Solid Color Epoxy Coatings
Self Leveling Epoxy Coatings
Mortar Epoxy Coatings
Epoxy Terrazzo Floor Coatings
Vapor Barrier Epoxy Coatings
100% Solids Epoxy
Water-Based Epoxy Floor Coating
Solvent-Based Epoxy Floor Coating
Stamped Concrete Patios
Stamped Concrete Walkways
Stamped Concrete Pool Decks
Stamped Concrete Driveways
Stamped Concrete Scarborough Maine (ME)
Getting a quality decorative concrete contractor is very important to your home project. They will help you with the right design and materials to work with.
Decorating a room can be an overwhelming experience for most homeowners. It is also very expensive, depending on what you want to accomplish. Depending on your budget, you can go with a wall of mirrors or add gold and glass fixtures to your walls.
For an easy way to decorate your space, check out decorative concrete contractors. They are a great source for you to find the right materials for you and your family. The materials may include concrete, bricks, plaster and marble. This may not be a choice for everyone, but it can work for others.
The professionals in the decorative concrete contractors know what they are doing. They will come up with unique designs that will blend with your home. These designs may take some creativity and imagination, but they are worth it.
When choosing a decorative concrete contractor, find one that is right for you. They should be able to create a layout that is going to work for you. They should work with you to make sure the colors will work well with the type of furniture you have. They should also be able to customize their services to fit your budget.
Once you have chosen a design, they should offer some sample designs so you can make sure they will work with the style of your home. Also, they should be able to discuss any special needs or features that you may have. In many cases, the professional has access to materials that you do not.
The more ideas you have for the color and materials, the better the look will be. The contractors should have an understanding of how they will match these items and add elements of your design. The more creativity you put into the design, the better the finished product will look.
Many homeowners take pride in their home and are able to achieve a look that looks like a masterpiece. When you choose a decorative concrete contractor, make sure they understand your goals and help you achieve them.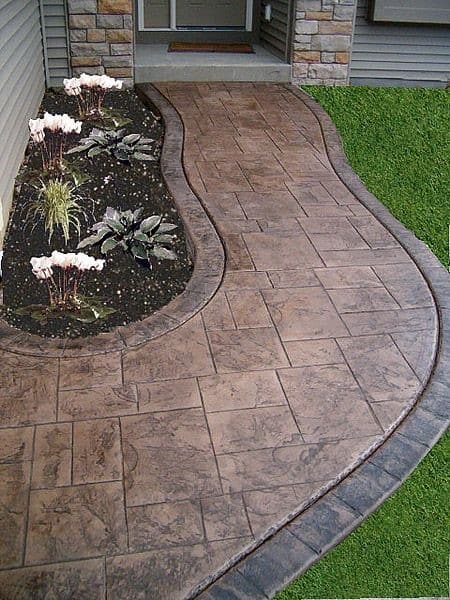 Our Locations:
Nashua, NH
North Hampton, NH
Concord, NH