We service Hampstead (NH) with Stamped Concrete, Epoxy Floor Coatings, Epoxy Garage Floors, Contractors Services. We have a large selection of colors and patterns! Give us a call for your next concrete project. We provide Free Estimates. 
We Offer a large selection of Decorative Concrete Installation Service types:
Regular Concrete
Stamped Concrete
Polished Concrete
Acid Staining
Epoxy Garage Flooring
Epoxy Floor Coatings
Concrete Overlays
Micro Toppings
Grinding and Resurfacing
Custom Concrete Designs
Concrete Slabs of All types
Sandblasting Stenciled Designs
Stencil Concrete
Self Leveling
Patching
Epoxy Chip Coatings
Metallic Epoxy Coatings
Solid Color Epoxy Coatings
Self Leveling Epoxy Coatings
Mortar Epoxy Coatings
Epoxy Terrazzo Floor Coatings
Vapor Barrier Epoxy Coatings
100% Solids Epoxy
Water-Based Epoxy Floor Coating
Solvent-Based Epoxy Floor Coating
Stamped Concrete Patios
Stamped Concrete Walkways
Stamped Concrete Pool Decks
Stamped Concrete Driveways
Stamped Concrete Hampstead New Hampshire (NH)
The concrete contractors that you hire will be working on your home or business's exterior, so you will want to choose wisely. If you want to create a striking look, you can use a decorative concrete product. This material is available in a variety of colors, patterns, and textures, so you can choose a look that suits your personality and tastes. You can use this material to create a new look for your home or business.
Before choosing a concrete contractor, read reviews and check if they are members of industry associations. Many people are not satisfied with the work of a contractor, so it is important to read as many reviews as you can find. The Better Business Bureau and Home Advisor both have lists of credible contractors. You should choose a concrete contractor who is registered with one of these associations. A good contractor will be able to provide you with references and be available for consultations.
In addition to having a good portfolio of completed projects, you will want to make sure that your concrete contractor is registered with industry associations. This is important because it can give you an idea of how much experience they have in the field. An experienced contractor will not only be able to provide you with references, but they will be able to use the software to track the progress of your project. This will help ensure that your concrete project is completed on schedule and without mistakes.
Once the contractor has been selected, they will perform other tasks. They will fill up the space as required and ensure that the surface is level and smooth. A skilled concrete contractor will also be able to design custom features for their clients. They will also use different techniques to create a unique design that is both functional and structurally sound. A concrete contractor that has worked on projects in the past will be able to provide you with an exceptional finished product.
A good concrete contractor will also have workers' compensation insurance and inland marine insurance. While the latter is necessary for the protection of an independent contractor, this is a good idea if you're an independent contractor. This is a good way to avoid being charged extra money for a job that was completed without quality control. You may also be able to get a discount if you purchase a large volume of products. As a rule, it's important to pay special attention to the type of material used for the job.
It is important to select a concrete contractor with a solid reputation. These contractors should be able to provide you with at least three references to prove their competency and service. In addition to checking references, you should also ask for the contractor's portfolio. If they have a good track record, they should have no trouble completing the job without complications. If a client has been satisfied with the results of a project, they'll recommend the company to others.
Apart from completing the construction site, the concrete contractors will also work on the ground. They will have to backfill the area, clear debris and compact the soil. In addition to this, they will also need to grade and level the ground before pouring the concrete. Besides, proper ground preparation is vital for a building's safety and integrity. If you hire a concrete contractor who does not perform these tasks, you'll be paying for an inferior product.
Before choosing a concrete contractor, it is important to check their credentials. As a rule, a good concrete contractor should be a member of the New Hampshire Aggregates and Concrete Association (NACC). Likewise, you should make sure that the contractor has the necessary skills and experience to perform the work. A solid foundation is essential for the construction of your home. An excellent concrete contractor will be knowledgeable about the materials and know how to use them correctly.
Besides ensuring that the concrete contractor does not use cheap materials, it is also important to make sure that the contractor keeps other contractors and supervisors informed. The contractor must stay on top of their project's progress, as it can be a distraction during a project. In addition to this, a competent contractor will never compromise on quality of raw materials and will always ensure that they adhere to deadlines. You should also look for references who can provide feedback to their clients on their concrete-related work.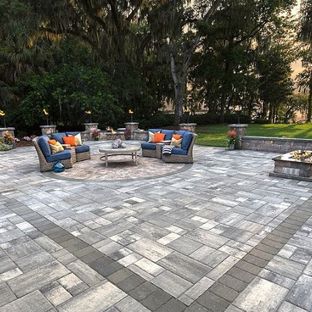 Our Locations:
Nashua, NH
North Hampton, NH
Concord, NH