We service Nashua (NH) with Stamped Concrete, Epoxy Floor Coatings, Epoxy Garage Floors, Contractors Services. We have a large selection of colors and patterns! Give us a call for your next concrete project. We provide Free Estimates. 
We Offer a large selection of Decorative Concrete Installation Service types:
Regular Concrete
Stamped Concrete
Polished Concrete
Acid Staining
Epoxy Garage Flooring
Epoxy Floor Coatings
Concrete Overlays
Micro Toppings
Grinding and Resurfacing
Custom Concrete Designs
Concrete Slabs of All types
Sandblasting Stenciled Designs
Stencil Concrete
Self Leveling
Patching
Epoxy Chip Coatings
Metallic Epoxy Coatings
Solid Color Epoxy Coatings
Self Leveling Epoxy Coatings
Mortar Epoxy Coatings
Epoxy Terrazzo Floor Coatings
Vapor Barrier Epoxy Coatings
100% Solids Epoxy
Water-Based Epoxy Floor Coating
Solvent-Based Epoxy Floor Coating
Stamped Concrete Patios
Stamped Concrete Walkways
Stamped Concrete Pool Decks
Stamped Concrete Driveways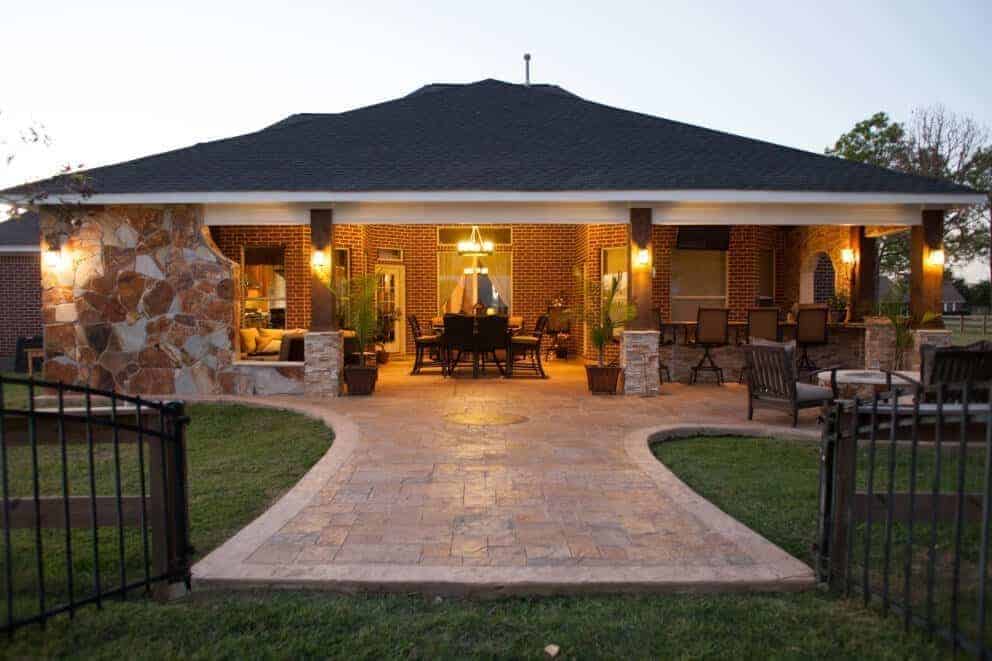 Stamped Concrete Nashua New Hampshire (NH)
Aesthetic Concrete Types can now makeover any new concrete project that will make your pool a lot more fun. With several years of support within the New England area, we know what it will take to help make a concrete pool deck rise up to our climate whilst nonetheless adding attractiveness to your house.
Stamped concrete pool decks provide you with a wide assortment of decorative selections with other widespread pool deck elements, They're also straightforward to take care of. When properly sealed, stamped concrete will resist fading from dangerous UV rays, and be protected against constant water exposure and harsh pool chemical compounds. And panic not, if you are worried about your stamped concrete pool deck getting slippery, we use non-skid grit additive while in the sealer to further improve traction. Warm summer times spent from near the pool is going to be much more pleasurable when you don't have to worry about Your kids slipping and falling.
Stained concrete could make the pool deck additional attractive. Acid stains supply earth tones and random results due to chemical reactions.
Determining on which materials to implement for decks may be frustrating with the level of alternatives available. Items taken into account When picking a specific pools deck design that would be the aesthetics and performance of that supplied material.
Stamped concrete is standard concrete that's colored and stamped to supply a beautiful design for your new concrete project. As we've explained previously mentioned, you'll find many various patterns out there that imitate the appearance of brick, stone, and in many cases wood. New styles are frequently currently being developed as well.
This is the use of Main shade in stamping concrete, and it is done to mirror the color of normal setting up products. While darker colors are Beautiful, Remember the fact that the darker the color, the greater heat it can absorb.
An epoxy flooring garage can be one of the best ways to transform a plain concrete floor into a workable man cave. Overlays are available in a wide range of colors, patterns, and textures, and the application process is relatively simple. After preparing the floor, clean it thoroughly. Remove any previous overlays, if necessary. Light grinding is necessary for the coating to adhere properly. A roller brush is used to apply the color coat evenly. If you'd like a more colorful floor, mix in multicolored acrylic paint chips or quartz aggregate to the base coat.
Once you have installed the flooring, you can refinish it whenever needed, for an additional cost. Some companies will etch your existing concrete for an extra fee, but this is usually a few dollars per square foot. You can also save money by negotiating the price of the flooring. Depending on the size of your garage, you can get a lower price from a company that offers a discounted service. Another option is to move the contents of your garage first and then epoxy the floor.
Aside from making the floor look beautiful, epoxy flooring also provides many other benefits, from improving safety and reducing slippage to being fire resistant and durable. Unlike most types of flooring, it can withstand high impact, chemicals, and wear. If you're looking for a durable flooring solution for your garage, epoxy is an excellent choice. This type of coating is resistant to a variety of elements, including chemicals, heat, and moisture.
One major benefit of epoxy garage flooring is its ease of maintenance. Its surface is stain- and fade-resistant, and you can easily clean up any spills. Because it's easy to maintain, epoxy can be a great choice for a garage with a car collection. You can choose a dramatic or subtle design to match your home's interior. The color you choose can depend on the type of vehicle you have in your garage.
When choosing an epoxy flooring garage, be sure to consider the cost of the materials and labor. This type of flooring is an excellent choice for any home. The durability is unmatched, and you'll be glad you did it yourself. Although the process isn't difficult, it is worth the investment. The epoxy is easy to maintain, and it lasts for many years. And because of its resistance to stains and fading, it is a perfect choice for any garage.
The benefits of epoxy flooring garage floors are many. It is an excellent choice for those who want to protect the concrete floor from stains and fading. Its durability makes it an excellent choice for a garage. It also provides protection for the concrete, which means that it's more likely to remain intact if you have a garage that has a lot of traffic. With an epoxy flooring garage, your investment is well-protected and long-lasting.
An epoxy flooring garage is an excellent choice for your home if you want a tough, durable flooring for your garage. These floors can handle harsh chemicals and are ideal for winter car care. They also protect the house from the elements. Changing oil is a simple task, and an epoxy floor will protect it from any damage. This makes it an excellent choice for a garage that has a large number of tools. In addition to being durable, an inexpensive epoxy flooring garage can be easily maintained.
Epoxy flooring is an excellent choice for a garage. In addition to being durable, it also looks great and is easy to clean. It is also easy to maintain. It can be cleaned with soap and water, and can withstand the heat of a garage. It is a great choice for a garage that will be used frequently. Aside from its durability, an epoxy flooring garage can be a safe space for storing tools.
An epoxy flooring garage is an excellent choice for a garage where heavy tools will fall. It can also be a great way to protect the floor from scratches caused by dragging a lawnmower. Besides being durable, an epoxy floor also protects your vehicle from damage caused by abrasion and impact. Its easy-to-care-for properties make it a perfect option for garages. It will be durable and easy to maintain.