We service Canterbury (NH) with Stamped Concrete, Epoxy Floor Coatings, Epoxy Garage Floors, Contractors Services. We have a large selection of colors and patterns! Give us a call for your next concrete project. We provide Free Estimates.
We Offer a large selection of Decorative Concrete Installation Service types:
Regular Concrete
Stamped Concrete
Polished Concrete
Acid Staining
Epoxy Garage Flooring
Epoxy Floor Coatings
Concrete Overlays
Micro Toppings
Grinding and Resurfacing
Custom Concrete Designs
Concrete Slabs of All types
Sandblasting Stenciled Designs
Stencil Concrete
Self Leveling
Patching
Epoxy Chip Coatings
Metallic Epoxy Coatings
Solid Color Epoxy Coatings
Self Leveling Epoxy Coatings
Mortar Epoxy Coatings
Epoxy Terrazzo Floor Coatings
Vapor Barrier Epoxy Coatings
100% Solids Epoxy
Water-Based Epoxy Floor Coating
Solvent-Based Epoxy Floor Coating
Stamped Concrete Patios
Stamped Concrete Walkways
Stamped Concrete Pool Decks
Stamped Concrete Driveways
Stamped Concrete Canterbury New Hampshire (NH)
A concrete patio is one of the best options for an outdoor area. Besides being low-maintenance, it is also a long-term investment that stands up to the elements. Because it does not have joints between units, it will not warp or rot and will not sprout weeds. It is also inexpensive and doesn't need staining and sealing periodically. Moreover, a concrete patio is highly customizable. It comes in many different styles and colors. You can choose between a standard broom finish to a more intricately crafted, stained-and-sealed design.
When choosing the right type of concrete for your patio, it is important to consider the amount of slope. If your patio has a significant slope, regrading may be required. To do this, use a line level or mason's string to measure the distance from the string to the ground. If you find that the slope is more than one inch per foot, you'll need to make a few cuts. If it's less than this, you can continue pouring the concrete.
To choose the right concrete type for your patio, you have several options. Pre-mixed bags of concrete are the cheapest option, while trucks of ready-mixed concrete cost more. If you're unsure about mixing your own concrete, you can always hire a contractor to mix the concrete for you. However, mixing your own concrete is the most labor-intensive method. To avoid this, you should make sure that the concrete you're going to use is as clean and dry as possible.
Before pouring concrete, you should measure the slope of the area. This will determine if you need to do grading work. Take a mason's string and level the line level from the string to the ground. If the slope is more than one inch per foot, then regrading is required. For a slope of one inch per foot, you'll need to re-grade the area. Otherwise, you can choose a different type of concrete for your patio.
When you're ready to install a concrete patio, you should know the materials you're going to use. There are a few options for purchasing the concrete. If you're a homeowner, you can choose to buy premixed bags. If you're in a hurry, you can opt to hire a concrete truck. Alternatively, you can also mix concrete yourself. Both options are a good choice, although you should consider the price before making any purchase.
Large slabs of concrete can be expensive. To prevent this, you can make control joints between the slabs. These joints should be one inch deep and one fourth the width of the concrete. If you're a homeowner who wants a unique design, you can even use a decorative concrete to match the surrounding areas. Just be careful not to overdo it, as you don't want to ruin the entire patio. You should only apply a stain if you're confident in your DIY skills.
Another great advantage of a concrete patio is that it can be stained to look like tiles. Using 1/2-inch tape, you can create grout lines on the floor. You should first clean and dry the concrete before staining. It is also important to use a sealant if you want to avoid staining it. This can help prevent future stains. After staining, it is important to seal the concrete so it will not become stained.
Buying concrete for a concrete patio is easy. There are different ways to purchase concrete. You can buy pre-mixed concrete from a company that has a truck that delivers the concrete to your location. You can mix your own concrete or purchase concrete from the store. Once you have the material, you can start pouring the concrete onto the form. This is the most cost-effective way to buy concrete. This way, you will save time and money in the long run.
You can decorate a concrete patio with plants and garden beds. You can add plants and flowers to liven up the area. Adding plants and flowers to a concrete patio can add to its appeal. It is an excellent space to read a book, or enjoy a good cup of coffee. A concrete patio can take any shape that you want. Aside from being affordable, it is also durable and attractive. You just need to follow the guidelines for a concrete patio.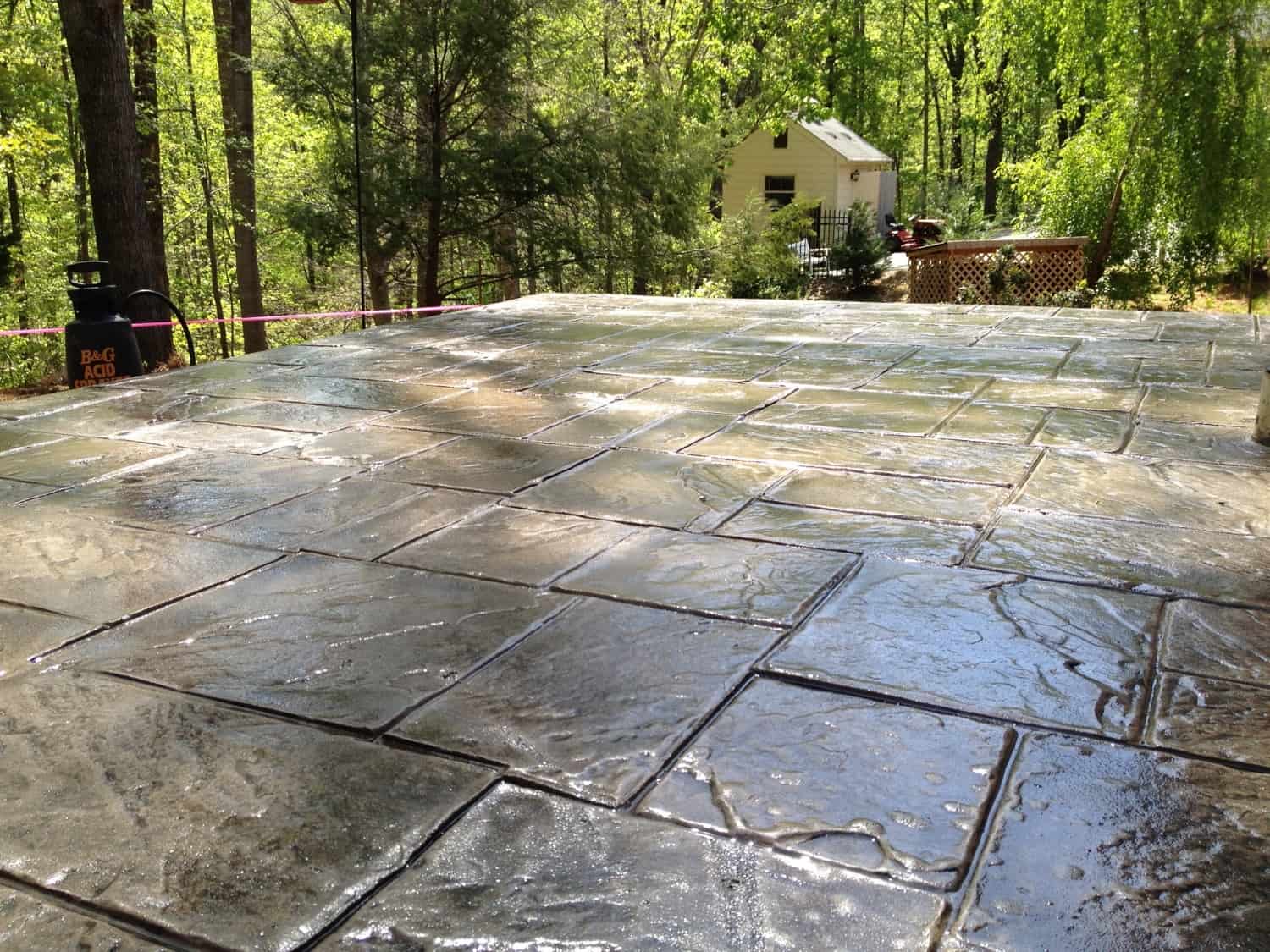 Our Locations:
Nashua, NH
North Hampton, NH
Concord, NH