We service all of New Hampshire(NH) Massachusetts(MA) Maine with Epoxy Garage Floor Coatings Contractors Services. We have a large selection of Colors, Patterns, and Textures. We have been servicing the New England area with Epoxy Garage Flooring service for over thirty years. We provide Free Estimates! Give Us a call for your next concrete project!
Epoxy Garage Floor Coatings
Garage floor coatings are a popular choice for customers who want an incredibly high gloss, beautiful garage floor epoxy.
Coating systems help to protect your epoxy garage floor and if you use the right coating on it, then it will last for a long time. If you want to install a garage floor not only to make it look good but also to protect it, then you need to choose a good garage floor coating.
Coatings that can withstand high traffic
If you are planning to install a new garage floor paint, then you must know, that it will be exposed to high traffic. You will have a lot of vehicles passing through your garage and that will cause damage to your floor. So, you must use a garage protective coating that can withstand high traffic.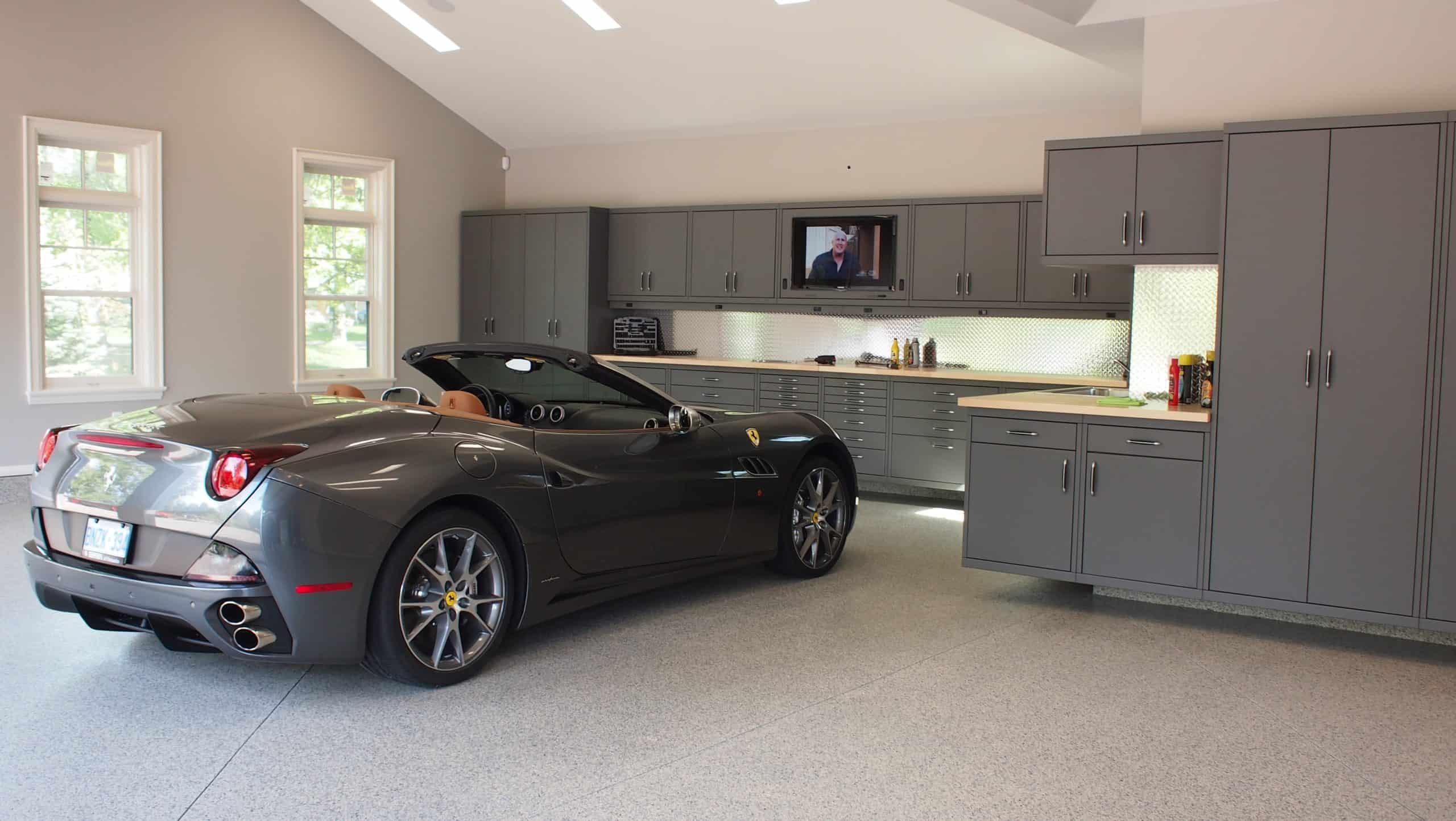 These concrete coatings are typically a mixture of liquid components and come as a 2-part epoxy system with the liquid being applied to the garage floor coating in thin layers. One must be cautious when applying these types of coatings because they can be difficult to remove.
Epoxy resins are used as protective coatings for various industries. They are used to protect surfaces from corrosion, rust, scratches, and other damage. These coatings are very useful for protecting the surfaces of machinery, aircraft, ships, and other vehicles.
Epoxy resin coatings can be applied on various surfaces such as metal, wood, concrete, ceramic, glass, etc. Epoxy resin coatings are available in both water-based and solvent-based forms.
The best way to protect your garage floors with epoxy is with a commercial-grade floor coating, which can be applied by a professional contractor for the evenest coverage and lasting high-performance flooring available for your floors.
Polyurea coating is our best choice for customers who want an incredibly high shine, and beautiful flooring with outstanding chemical and abrasion resistance.
These coatings are the most popular and long-lasting. They are applied by professionals with outstanding chemical and abrasion resistance.
Epoxy resin coatings are the most popular and long-lasting.
There are many various types of garage coat systems available on the market. We recommend that you research the various types of garage options for flooring that is available, so you can make an informed decision.
Floor paint coatings are a great way to protect the floor from dirt, dust, and moisture. They can also make the floor easier to clean.
It is important to choose the right type of coating for your specific needs. There are many types of coatings available on the market, each with its own set of benefits and drawbacks. Some coatings are better suited for certain applications, while others may be more versatile.
You must also consider your budget when choosing a durable coating. Some factors to consider when choosing a high-performance system coating include the cost of the coating, the durability of the coating, and the applicability of the coating.
Benefits of Epoxy Floor Coatings
There are many benefits to using epoxy in your home. this type of flooring is a very durable material and it is also resistant to oil, water, and other chemicals. Additionally, this flooring is very easy to clean and it will not deteriorate over time.
Two-component epoxy systems have been used for many years and it is still being used in many garages today. They are one of the most popular choices for those who want a durable, easy-to-clean flooring option that is:
-Industrial Strength
-No Peeling
-Maintenance Free
The benefits are the following: It is a high-performance, durable coating that lasts for 20 years. Its finish is resistant to foot traffic and weather. It requires no special equipment or chemicals to keep clean. It is easy to apply. It has a unique color that lasts for years. It is easy to clean.
For many people, it's not just a garage floor, it's also a work area where they spend many hours of their day. You can add extra safety precautions by applying this coating to your floor, it will protect you from slipping or sliding in the winter.
Another benefit that is big in New England is that the exposed concrete floor itself will get destroyed from salt being placed underneath your vehicle every time you park in the garage in the winter.
The vehicle sits on top of the concrete slab and the salt ruins the floor by eating away at the surface. Adding a coating prevents this from happening. Coatings are resistant to salt and the salt will not damage or do anything to the coating.
What are the Different Types of Coatings?
There are several types of coatings available for you to choose from that will give your garage a unique look.
We have a large variety of floor coatings for you to choose from, and many ways to apply them as well. If you don't know where to start, we're here to help!
I am sure you are familiar with the term "garage flooring" but don't worry, this is not a new thing, we have been using these types of coatings for many years. The reason behind that is they are affordable, easy to use and they will work on any type of surface.
Coatings are available in different types like epoxy, polyurethane, urethanes, etc. It doesn't matter whether you want to coat the floor or the basement, all the coatings have the same benefits.
So, let's have a look at what are the different types of coatings and how to choose the best coating for your floor. We basically have 3 types of flooring options listed below.
1) Epoxy (Solid Color)
Solid color epoxy is one of the best options for coatings, but not all coatings are the same. There are some that can be used to coat the floors and there are some that should never be used.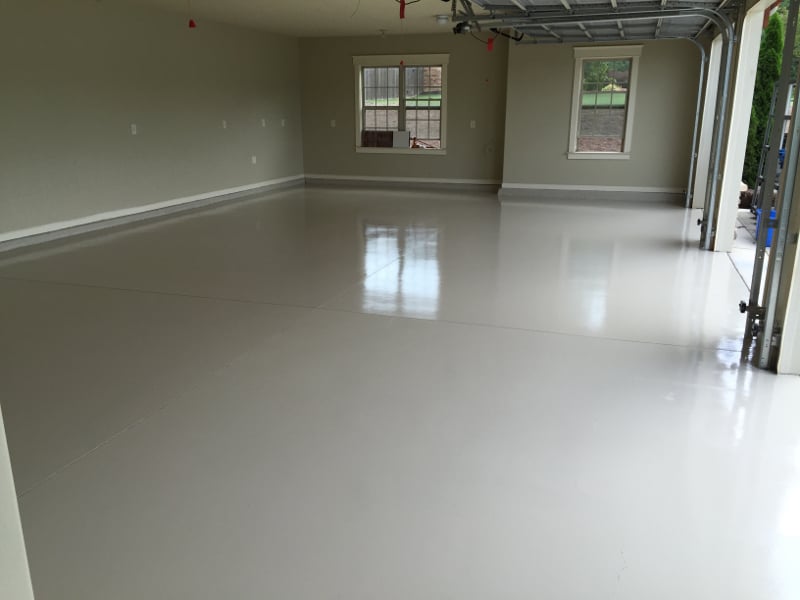 There are some epoxies that are suitable for home floors and they can be easily installed. There are also some that can only be applied by professionals because they are too thick and heavy.
It is very important to understand the thickness of the coating before applying it on the floor. If you are going to apply it on your own, then you will have to use an extremely thin coating.
These types of floors are basically solid colors that are very shiny. They use to be popular back in the day, but newer types of flooring have evolved and are listed below. These solid color floors are great for customers looking for a special look to suit their needs.
2) Epoxy Vinyl Flake
The Epoxy Flake chip Flooring is a hard flooring that is highly durable and can be fixed in a very short time if needed. This type of flooring can be used in garages and it looks beautiful. This type of flooring can be used in the basement, steps, hallways, showrooms, and many more areas. We basically install these in small grocery stores, customer basements, auto dealership showrooms, and garages. This type of flooring is the most used in garages around the USA.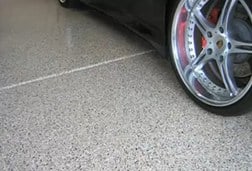 Epoxy Flake chip Flooring is made of a special material that will make the flooring look beautiful and attractive. It is highly durable and it will give you a good look in the long run. It is made out of vinyl that is cut up into tiny pieces about the size of 1/8th to 1/4 inch.
We use a full broadcast of these vinyl chips and cover the epoxy completely till you can no longer see the epoxy. This type of flooring is the most popular in the garage space industry and customers' homes.
3) Metallic Epoxy Flooring
Do you know how the Metallic Flooring is made? What are its benefits? What are the advantages? If yes, then this article will help you to know the answers to all these questions.
The metallic coating is basically a combination of clear epoxy and metal pigments added together. Metallic flooring is a type of flooring that consists of a combination of two types of materials. The first one is epoxy resin and the other one is metallic powder.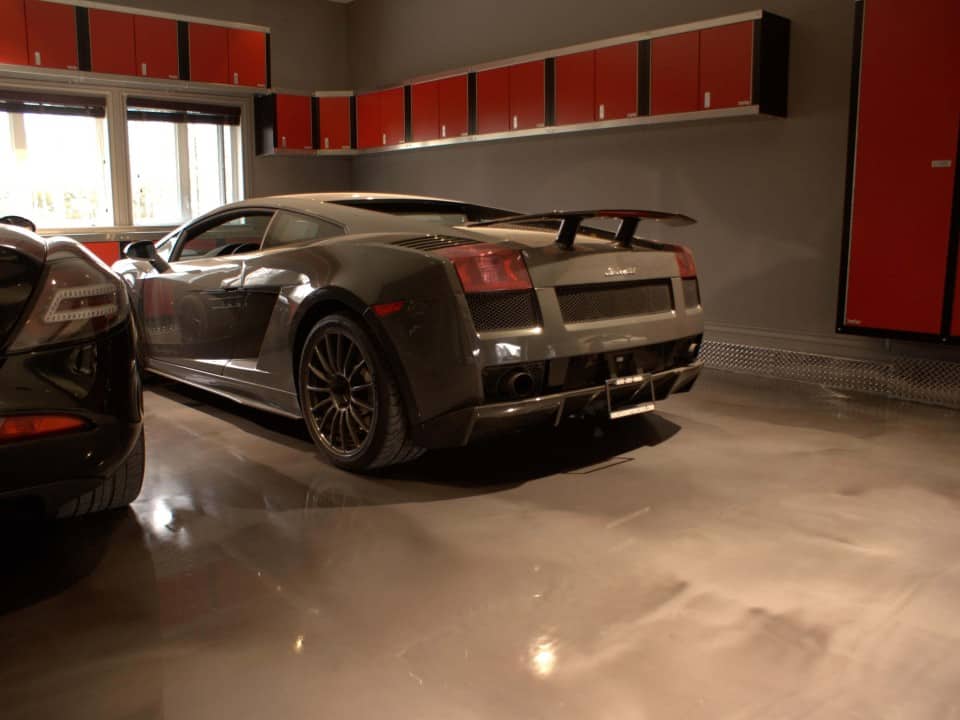 Metallic is used for providing a glossy appearance to the flooring. It also makes the floor more durable and stronger. It is mainly used to prevent from damaging to the floor moisture and dust particles while transforming the old ugly floor into a showpiece.
The flooring is mainly used in the industrial, commercial, and residential sectors. The major benefit of this flooring is that it gives an attractive appearance to the floor and makes it strong.
Metallic Flooring is mostly used in the following places:
Residential:
This type of flooring is used in the residential sector. It can be used in kitchens, bathrooms, and bedrooms. The metallic flooring is very light and easy to clean. It will add a new look to your home and make it more appealing.
Commercial:
It is one of the most durable types of flooring available. This type of flooring is used in offices, shopping malls, restaurants, hospitals, and hotels. You can also use this flooring for your kitchen. It is suitable for all the floors which are subjected to heavy traffic and are exposed to dirt and moisture.
Industrial:
This type of flooring is used in industries where there is a lot of traffic. The main advantage of using this flooring is that it is very strong and durable. It is also easy to clean. The flooring is resistant to all types of wear and tear.
Advantages:
The metallic floor provides you with many advantages. The look is superior and has a high-end look. It is used in certain applications where a customer is looking for a very unique high-end flooring solution
Resistant to damage:
The metallic flooring is highly resistant to damage and can handle heavy traffic. It is also suitable for indoor floors.
It has a beautiful look:
The metallic flooring gives a shiny and beautiful appearance to the floor. It will definitely attract more people to the floor and make it more popular.
It is easy to maintain:
The metallic epoxy flooring is easy to maintain. It does not require any special care. You need to apply a clear wax only when needed.
I am sure you will love the benefits of this type of flooring. The metallic flooring is highly resistant to all types of damage and is very easy to maintain.
All Our Floor Installations Get a Commercial Grade Grinding
Commercial floor grinding services are offered by floor tile grinding companies and you can hire their services. Most grinding companies use top-notch grinding machines that are manufactured in the USA. They are extremely expensive and use diamond blades.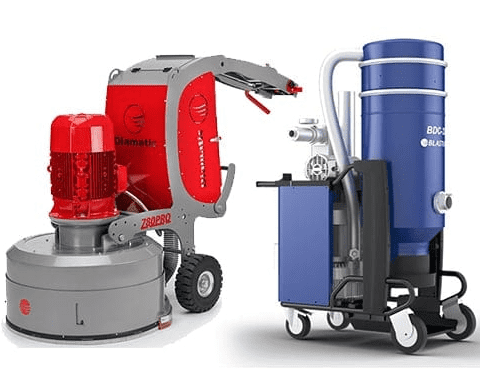 Concrete grinders are also known as concrete polishers, and they are widely used in the construction industry. The concrete grinders help in removing dirt and dust from the concrete surface. So, they are best used in commercial or industrial areas.
These grinding machines are designed with the latest technology and can provide better results than other machines. They are very effective at removing the top surface of the concrete slab so the epoxies can wick into the cement and last forever. Basically, they remove the top layer of the concrete to expose the concrete surface to dirt and other ailments while opening up the concrete surface for a professional-grade installation.
We use HEPA Vacuum Systems
We give you a clear overview of the benefits of using our high-performance HEPA vacuums for cleaning and removing dust in concrete.
The HEPA Vacuum Cleaner is designed for the extraction of air and dust from areas with heavy dust and debris accumulation. HEPA vacuum cleaners are ideal for the removal of dirt and dust in homes, offices, and construction sites.
The new HEPA Vacuum Cleaner is a combination of high efficiency and low noise and it has many features including the automatic suction power control, automatic wetness indicator, automatic wetness recovery, automatic dust-prevention indicator, adjustable cleaning head, etc.
Basically, we use these HEPA vacuums that attach to the floor grinder with hoses so there is no dust or dirt particles flying around when the machines are grinding the concrete surface. This results in a clean environment on the job and around the customer's home.
We use an Epoxy Clear Top Coat for all our Garage Coatings
We are proud to offer the industry's best and most durable clear top coat for floors. Using a polyurethane clear coating combined with epoxy to form a one-step system, it will withstand the elements and protect your floor against moisture, dirt, and spills.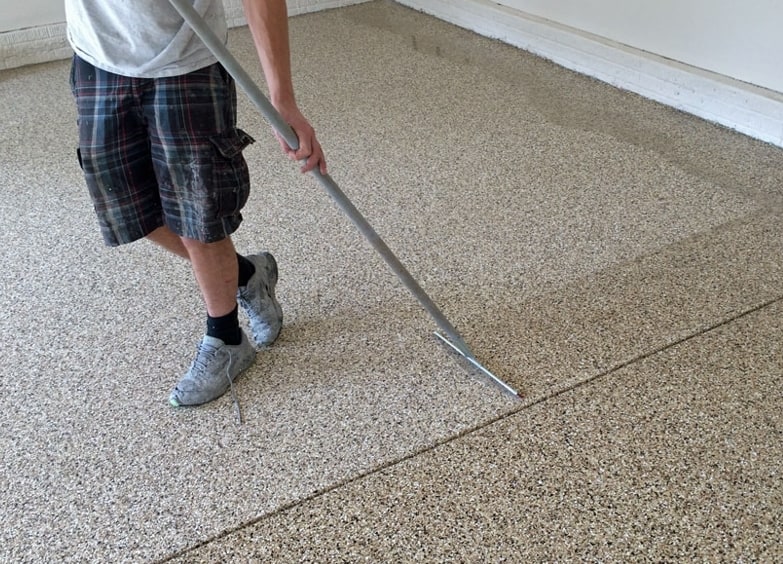 With an epoxy clear top coat being added, your garage will be waterproof, stain-resistant, scratch-proof, chip-resistant, and fade-resistant. It is also easy to clean and won't crack or peel.
When you choose your floor coating finish.
1) Epoxy (Solid Color)
2) Epoxy (Vinyl Flake)
3) Metallic (Coating)
We then top that finished coating surface with the most durable clear top coat on the market. This protects the finished product adding an extra layer of durability.
If you want to protect the garage floor kit, then it is better to go with epoxy coatings and Polyurea coatings. Both of them are good and durable coatings that will last a lifetime.
You will be impressed by the results and will get a new floor coating that is ready to use. These coatings are the best option for new flooring for your garage.
Epoxy Garage Floor Coating Contractor New Hampshire (NH) and Massachusetts (MA)
Our Locations:
Nashua, NH
North Hampton, NH
Concord, NH