We service all of New Hampshire (NH) Massachusetts (MA) and Maine with Epoxy Floor Coatings Contractors Services. We have a large selection of Colors, Patterns, and Textures. We have been servicing the New England area with Epoxy Flooring service for over thirty years. We provide Free Estimates! Give Us a call for your next concrete project!
Epoxy Floor Coatings
What is Epoxy Flooring?
Epoxy flooring is a type of flooring that is made up of epoxy and a hard polyurethane or acrylic surface. The epoxy is mixed with polyurethane or acrylic and then spread over the floor.
Epoxy floor kits are used in many different areas. But there are several different types, each designed for different purposes. And all of them are great options when you are looking for a high-quality product.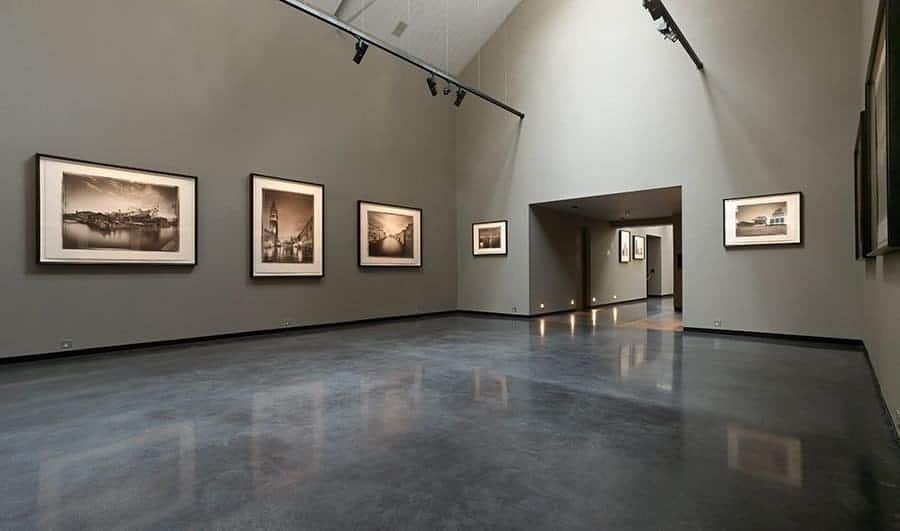 But just because they are good products, doesn't mean they're easy to install. In fact, it can take years of practice to master the art of installing epoxy flooring.
Epoxy paint is a good option when you want a high-quality product that will last for years. But you should only consider installing it if you know how to install it well. If you don't, it can take years of practice to get it right. And there are plenty of people out there that have tried and failed.
Floor coating Paint is one of the most durable and cost-effective options for home and office floors. Epoxy is a special type of resin that can be used as a coating on the surfaces of concrete. It is used for making walls, tiles, floors, and many other products.
It is a two-part polymer resin that can be mixed easily. Epoxy coatings are highly resistant to chemicals, heat, and moisture. It is also used in the construction industry and used for making flooring and wall coverings.
Where Can I Install Concrete Floor Coatings?
Epoxy can be installed almost anywhere in the house, and while this may seem like a very simple question, there are actually a few different places where you can install this type of flooring.
-Epoxy kitchen floors
-Garage Flooring
-Basement Flooring
-Commercial Flooring
The first place is the kitchen or garage, and this is where the majority of epoxy floors are installed. Epoxy is one of the most popular types of flooring, and it's not hard to see why. It's incredibly durable, waterproof, and easy to clean. And if you want to install this type of flooring in your home, it's important to know where you can install it.
There are a couple of other places where you can install floor epoxy, but they are more likely to be used for special purposes. For instance, you can install epoxy in a basement if you want to create a dry space that is beautiful looking, or you can install epoxy on the outside of a home to prevent water damage.
Epoxy Floor Coatings are used for:
•Corporate Buildings
•Hospitals
•Industrial Facilities
•Manufacturing Plants
•Malls
•Schools
•Warehouses
•Restaurants
•Homes
What is the process of installing garage floor paint?
There are a few different ways to apply epoxy coverings. The first step is to clean the area you want to install the epoxy covering. If you're installing epoxy on concrete, you should make sure that the surface is clean and dry before applying the epoxy.
Next, you'll need to mix up your epoxy according to the instructions on the package. This will typically include a small amount of resin and a catalyst. You may also need some additional ingredients like thickeners or hardeners. You can find instructions for mixing up the resin on the packaging.
After you've mixed up your resin, you'll want to apply it to the surface you're working with. You can use a trowel to apply the resin, or you can use a squeegee. This is where it's important to follow the directions on the package because if you don't do this correctly, you can damage your flooring.
After the resin is applied, you'll want to let it dry for 24 hours.
Concrete Preparation Is Necessary For Epoxy Installation
Cement floors can take up to a year or more to dry properly, so you have to be patient when it comes to this part of the process. And the first step is to prepare the area where the epoxy will go.
You will need to remove all of the old dirty concrete surfaces that exist and grind them down with a concrete floor grinder. The sanding will create a level surface that will allow the epoxy to wick deep down inside the pores of the open surface of the concrete. Once the concrete has been prepared, you can then begin the actual process of laying the floor.
Types of Epoxies
There are a few different types of epoxies on the market, but the two most popular are polyurethane and acrylic. Polyurethane is a water-based resin, which makes it a very easy flooring material to apply. It's also more flexible, so it will mold to uneven surfaces better than other types of epoxy.
-Polyurethane
-Polyaspartic
-Acrylic
Acrylic epoxy can be purchased in several different versions, from liquid to powder. Acrylic is a bit more difficult to use than polyurethane, but it's also much more durable and waterproof. This makes it a good choice for areas where there is a lot of moisture, like bathrooms.
Services and Products Offered
Northeast Decorative Concrete, LLC is a leading installer of industrial floor coating systems. We are a locally owned business that prides itself in providing quality products and services at reasonable prices. We have been in business for over 35 years.
-Solid Color Epoxy
-Flaked Epoxy Floors
-Metallic Epoxy Floor
Our Epoxies are the perfect solution for a wide variety of applications. We are able to customize the products to fit any size of the area. Epoxy Floor Coatings are very economical because they are very long-lasting. We have a large selection of colors and textures that can be applied to any type of surface. Our floor coatings are non-toxic, do not attract dust, and are easy to clean.
We offer a full line of coatings to meet all your needs. Epoxy Coatings can be applied by hand or machine. The application can be done as a dry coat or pre-mixed and ready to apply. The coatings can also be used with existing flooring if desired.
Epoxy Resin Maintenance
Did you know that well-maintained epoxy resin floors can help you keep your home, and your car, looking great for years to come?
With the right maintenance, your epoxy resin floor will not only last longer, but it will also look better.
In fact, an epoxy floor is not only one of the best options for a garage floor, but it's also one of the most cost-effective.
When it comes to cleaning, you can use a wet mop to clean the epoxy cement floor. You can use a wet mop in the summer season as it will be an easier time to clean the floor.
You can also apply a mild cleaner on your epoxy surfaces. You need to use a mild soap or detergent and a sponge or mop to clean your epoxy garage floor. It should be done at least once a year at the end of winter when the weather is getting nicer outside.
These are some effective ways to keep your epoxy safe and clean. Make sure you follow these tips regularly to avoid any damage and get a long-lasting beautiful floor.
Epoxy Concrete Advantages
Epoxy is actually an excellent choice for a few reasons. Not only does it last longer than other types of garage concrete flooring, but it also looks better. The best part is that if you spill something on it, you won't need to worry about it leaving a permanent stain on your floor. The best part is that you can choose from a wide range of different colors, patterns, and designs.
-It is an industrial grade Product
-Chemical Resistant
-High Resistance to Staining
-It is Long Lasting
-Strong and Durable
-Provides Protection To the Floor
-Cost Effective and Easy to Maintain
Epoxy Costs
You don't need to spend more money if you are going to renovate your home. Epoxy is a special type of resin that is cost-effective. You can easily apply it to your walls, floors, ceilings, etc. It is a high-quality product that will not fade in time.
The price of installing these floors ranges in price from different locations around the USA. Also, the cost can be different because every job is different and requires more or less prep work that needs to be done. If you want to add multiple layers and colors the price will go up.
How Long Do Epoxy Floor Surfaces Last?
I'm sure that you have noticed that coatings for floors are becoming increasingly popular. It seems that a lot of homeowners are interested in installing a garage coating. However, you may be wondering how long epoxy high-performance floors last.
Typically, epoxy surfaces should last at least 20 years.
Epoxy is a popular way to maintain a garage surface. When you choose to coat your garage with an epoxy sealer, you will be able to enjoy an improved surface with enhanced protection against stains and abrasions. Epoxy garage floor coating is a long-lasting solution that is designed to withstand the rigors of day-to-day use.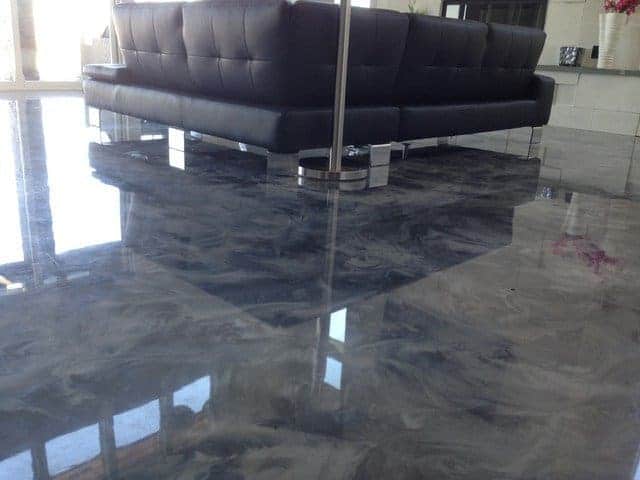 If your business has a high-traffic area such as an entryway, hallway, or garage, you should consider installing epoxy. Epoxies are perfect for high-traffic areas because they are maintenance-free, easy to clean, and long-lasting. They are also very durable and resistant to cracking. Epoxy surfaces are the perfect flooring for commercial buildings and businesses of all sizes.
Epoxy surfaces are durable and can last up to 30 years if installed properly. They will not crack, peel or flake off like wood floors.
Epoxy surfaces are tough enough to stand up to heavy equipment that is used in your driveway or garage. They are made with the highest quality epoxy that has been blended with many additives and is extremely hard when cured.
Looking for Epoxy Contractors near you? WHY Choose Northeast Decorative Concrete, LLC?
The concrete coating industry is constantly evolving. With the new technology and materials available to us, we are constantly searching for ways to improve the quality and performance of our products.
-Satisfaction Guaranteed
-Experienced Installers
-Outstanding Reputation
We provide high-quality epoxy surface garage floors, using the best products with the best service, from installation to repair. We have a variety of options available to suit your needs and budget.
Epoxy surfaces are the best option for your flooring needs. It is cost-effective, durable, and easy to apply, and install for professionals. So, if you are looking for a good and long-lasting flooring solution, then epoxy is the best option for you.
Our team of installers is trained to install the best coating systems around. We're not like other companies. We provide a complete installation service, including the application, prep, and cleanup.
Call us today to discuss how we can help you get the perfect floor!
Epoxy Floor Coating Contractor New Hampshire (NH) and Massachusetts (MA)
Our Locations:
Nashua, NH
North Hampton, NH
Concord, NH