We service all of New Hampshire (NH) , Massachusetts (MA) , and Maine (ME) with Decorative Concrete, Stamped Concrete, Epoxy Floor Coatings, and Garage Flooring.  We have a large selection of colors and patterns! Give us a call for your next concrete project. We provide Free Estimates. 
Is It Worth Coating Your Garage Floor?
Garages are often used to store vehicles and other equipment, which can lead to a buildup of oil and other fluids on the floor. While this may not be a problem for some people, others may find it difficult to clean or track these substances in the house. In these cases, it may be worth coating the garage floor with an epoxy sealant or paint chips will make it easier to clean and protect it from spills.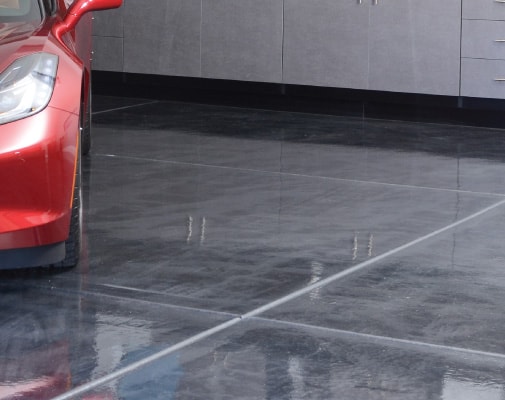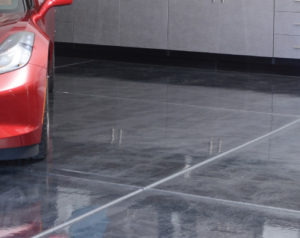 Garage floor Coatings: Worth the Investment?
Garage coatings are a great way to update the look of your garage while also protecting the underlying concrete. There are a variety of coatings on the market, so it's important to do your research and find one that will best suit your needs.
Garage coatings can be expensive, but they are often worth the investment. Not only do they make your garage look nicer, but they also protect the concrete from water damage, staining, and other wear and tear.
If you're thinking about installing a floor coating, be sure to choose a product that is durable and long-lasting. Talk to your local hardware store or home improvement center about their options, and be sure to ask for recommendations from friends and family members who have had success with their own garage coatings.
Should You Coat Your Garage Floor?
Garages provide a place to store cars, lawn equipment, and other items. They can also be used as a work area or workshop. A garage floor can be made of concrete or asphalt. The surface can be painted or sealed, but it may need to be resealed every few years. If you have a garage floor that is not painted or sealed, you may want to consider coating it.
There are many products on the market that can be used to coat a garage floor. Some products are designed to protect the floor from oil and gas stains, while others are designed to make the floor more resistant to wear and tear. If you are not sure which product is best for your needs, you can consult with a professional.
When choosing a product to coat your garage floor, you will need to consider the climate where you live.
What are the Benefits of a Coated Garage Floor?
A garage floor coating will protect your concrete from staining and moisture damage while also providing a slip-resistant surface. This can be a major benefit if you store any items in your garage that could create a mess, such as painting supplies or automotive fluids. A coated garage floor will also make it easier to clean up any spills or leaks, and it will keep your concrete in good condition for years to come.
A garage floor that has been coated with a sealant or sealant/paint combination will provide the following benefits:
1. It will be easier to keep clean. The coating will help to prevent oil and gasoline from penetrating the surface and staining it. In addition, any spills or tracked-in dirt and mud can be easily cleaned up by sweeping or hosing off the surface.
2. It will last longer. A coated garage floor is less likely to become stained, faded, or cracked than an unpainted concrete floor.
3. It will look nicer. A well-coated garage floor can add a touch of color and style to an otherwise bland space.
How to Find The Right Contractor to Install a Garage Coating
When it comes time to coat your garage, the most important decision you'll make is who to hire for the job. With so many contractors out there, it can be tough to know who to trust. Here are a few tips for finding the right contractor to install your garage coating:
1. Ask around. Talk to your family and friends and see if they have any recommendations. Chances are, if they've had a good experience with a contractor, they'll be more than happy to recommend them to you.
2. Do your research. Once you've narrowed down your list of potential contractors, take some time to research their backgrounds and reviews online. This will give you a better idea of what kind of work they do and how satisfied past clients have been.
3. Meet with the contractors in person.
3 Reasons Why You Should Consider Coating Your Garage Floor
The concrete garage floor is one of the most important and often-used surfaces in a home. It takes a lot of abuse, especially during the winter when salt and other chemicals are used to melt the snow and ice. Over time, this can cause the concrete to become stained, etched, or even cracked. A garage floor coating can protect your floor from these damages and help keep it looking new for years to come.
There are three main reasons why you should consider coating your garage floor:
1. Protection – The coating will protect the concrete from staining and etching caused by automotive fluids, oils, grease, and other chemicals that are commonly spilled in a garage.
2. Durability – A good coating will last for many years, protecting your floor from everyday wear and tear.
3. Reduces noise – A sealed garage floor will reduce the amount of noise that travels through it, making it a more pleasant place to work in or spend time in.
How to Choose The Right Garage Flooring For Your Needs
When it comes to garage flooring, there are many options to choose from. Epoxy, polyurethane, and acrylic are the most popular types of coatings. Each type of coating has its own benefits and drawbacks. It is important to choose the right type of coating for your needs.
Epoxy is a popular choice for garage coatings because it is durable and can withstand heavy traffic. However, epoxy can be difficult to apply and it can be expensive. Polyurethane is also a durable choice, but it is not as thick as epoxy and it can be damaged by chemicals. Acrylic is a good choice for people who want a quick and easy installation. However, acrylic is not as durable as epoxy or polyurethane.
Flooring your garage? Consider epoxy coating
Our Locations:
Nashua, NH
North Hampton, NH
Concord, NH