Are you looking for reliable MASSDOT approved cement delivery in Mass? Read this article to find out the best places for commercial and residential delivery near you in Mass.
Where to Find Concrete Redi Mix Delivery in Massachusetts
The construction industry is one of the most critical sectors in the world, and it is not only limited to the U.S. but worldwide. In the U.S., fresh concrete Redi Mix delivery is a significant necessity for any construction project. If you are looking for reliable colored concrete transportation in Mass, you are in the right place. This article will supply all the information you need about the best places for cement transporting in Mass.
If you are looking for concrete production to be transported in Mass, there are several companies to choose from. Massachusetts Ready Mix LLC is a licensed aggregate testing laboratory certified for MassDOT and NHDOT cement infrastructures, with a fleet of new commercial vehicles equipped with GPS. P.A. Landers has production plants in Hanover, Plymouth, and Mashpee. Their cement is transported using an automated control system, with modern front discharge mixers for speedy transportation from South Boston to Cape Cod.
Tresca Brothers have supplied transported cement to the greater Boston area for decades, with various PSI strengths, chemical admixtures, and color pigments available. Cape Cod Ready Mix has four locations in Southeastern Massachusetts and can transport cement for any job size. Finally, Lawrence Ready Mix has a large inventory of mixers, a modern dispatch and GPS, with coordinated shipping, and a network of cement plants in eastern Mass, able to service any size job from small residential pours to large pours for commercial and infrastructure projects.
Who Has the Fastest Redi Mix Transportation In Mass
P.A. Landers and Tresca Brothers are two companies in Mass that offer reliable timing for cement transportation. P.A. Landers has production facilities in Hanover, Plymouth, and Mashpee, and their modern front discharge mixers ensure that cement is transported in a timely fashion from South Boston to Cape Cod. In addition, they can produce cement composite designs from state requirements to trench additives and customize special cement with additives to match specifications such as strength, stone size, and accelerants.
Tresca Brothers have been giving cement transportation to customers in the greater Boston area for decades and offer a variety of PSI strengths, chemical admixtures, and color pigments when needed. In addition, they have a large fleet of cement vehicles to transport when required.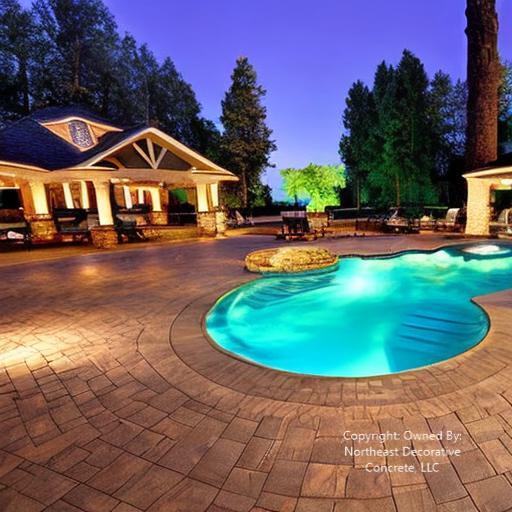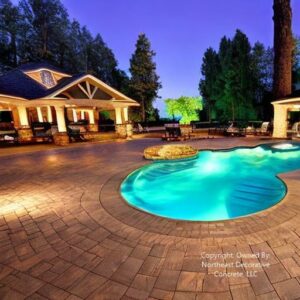 What Is The Process For Ordering Ready-Mix Delivery
If you need to purchase cement, there are several steps to take. First, use a concrete calculator to determine how much cement you need for your project. Next, look for a qualified cement transportation company. Ask for recommendations from friends or search online for local companies. When you have a few options, call each one for a quote based on the amount you need and transport time. Compare the quotes and choose the best one.
Knowing what type of cement composite is best for your project is essential. The type of work you are doing will determine the combination you need. Talk to your supplier to find the best load for your application. Cement is sold by the cubic yard and is prepared for transportation at a cement facility. When you have placed your order, the company will deliver it to your site at the agreed-upon time.
What Are The Different Types Of Mixes
Ready-mix aggregate is a type of cement that is prepared in a factory or loading facility according to specific requirements. It is usually transported in one of two ways: barrel truck or in-transit mixers. Several varieties of cement include architectural, decorative, specialty, and standard cement.
Transit-cement, or dry-cement, is loaded in the mixer. During loading, the mixer drum rotates quickly and then slows to agitate the cement and avoid separation during transportation.
Shrink-aggregate is a type of cement that is partially loaded at the cement facility and remixed while in transit. This type of cement can be used structurally and supply a decorative finish with smooth or rough surfaces and various colors.
Central-cement is loaded entirely in a stationary mixer at the loading facility before being loaded into a mixer. This type of cement is designed to give early strength development and quick formwork removal, allowing for rapid construction and repair.
In addition to these types of specialty batches of cement that are available. These include high-performance cement, fiber-reinforced cement, and decorative cement. High-performance cement is engineered and field-tested for improved durability and easy placing and finishing. Fiber-reinforced cement is a composite made with steel, glass, synthetic, and natural fibers, which can help reduce cracking and increase impact resistance. Finally, decorative finishes includes colored and polished surfaces, an eco-friendly flooring option.
The Cost Of Commercial & Residential 2023 Cement Delivery In Mass
The average cost of cement transportation in Mass is between $119 and $147 per cubic yard for a full 10-yard truckload of cement. Smaller projects that require less than 10 yards cost $172 per yard for a short load. Redi-mix aggregate is of higher quality than short-load transport mobile mix designs as it is precisely prepared at a cement facility. The cost of cement transportation may vary depending on the distance of the location from the aggregates transportation facility.
Traditional cement driveways, walkways, and floor installations in New England Mass range from $10 to $16 per square foot for a 4-6 inch reinforced slab. For a simple design, the cost of decorative colored stunning quality stamped concrete patio or walkway installation is between $16 and $20 per square foot.
It's important to note that the cost of cement transportation and installation can vary based on location, amount needed, and project complexity. To get a more accurate cost estimate for a specific project, getting free estimates from local stamped concrete Massachusetts contractors is recommended.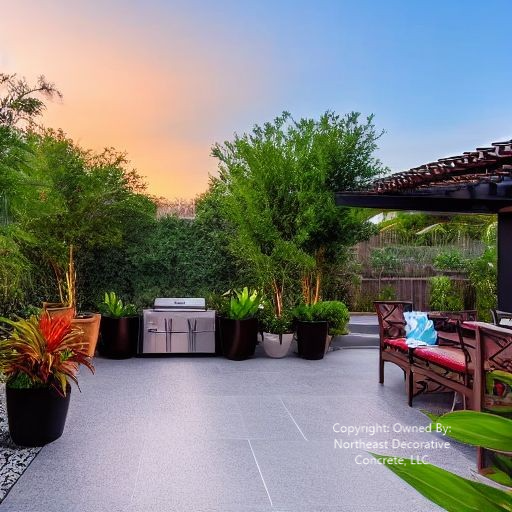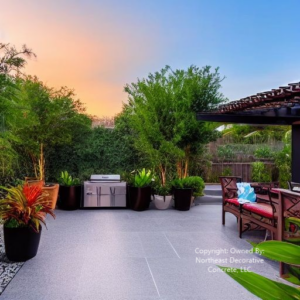 MassDOT Approved Cement Producers:
The Highway Division of Massachusetts Department of Transportation supplied a list of approved cement producers. These producers are authorized to provide high strength qualified cement aggregates for state-funded projects. The MassDOT Qualified Construction Materials List (QCML) for 2019 approved cement producers for south shore aggregate designs can be found on their website. This list is an excellent resource for those who require cement transportation produced for state-funded projects.
Where to Find Ready Mix Concrete Delivery Service in Mass
Finding reliable cement transportation in Mass is a relatively easy task. Many companies in the state offer cement supplied to job sites. Here are some of the best places to find reliable cement transports in Mass:
Top 15 Batched Concrete Mix Transportation Companies In Mass
Boston Concrete


Address: 706 Broadway St, Lowell, MA 01854
Phone: (978) 937-7222

Boston Sand & Gravel


Address: Boston, MA
Phone: (617) 242-5540

J G Maclellan Co


Address: 520 Groton Rd, Westford, MA 01886
Phone: (978) 441-6850

Massachusetts Ready Mix


Address: 80 Ayer Rd, Littleton, MA 01460
Phone: (978) 742-4555

Kingston Ready Mix


Address: 33 Old Ferry Rd, Methuen, MA 01844
Phone: (800) 235-8649

Small Load Concrete, LLC


Address: 34 Providence Rd, Worcester, MA 01604
Phone: (508) 770-1200

Tresca Brothers


Address: 66 Main St, Millis, MA 02054
Phone: (508) 376-2957

Revere Ready Mix Inc


Address: 80 Union St, Revere, MA 02151
Phone: (781) 284-3036

SiteMix concrete


Address: 4 Tower Hill Cir, Hanover, MA 02339
Phone: (781) 826-6446

Fall River Ready Mix LLC


Address: 245 Tripp St, Fall River, MA 02724
Phone: (508) 675-7540

L & S Concrete


Address: 72 S Main St, Acushnet, MA 02743
Phone: (508) 998-7900

Cape Cod Ready Mix


Address: 334 Tremont St, Carver, MA 02330
Phone: (508) 255-4600

Lawrence Ready-Mix Co


Address: 71 Spring St, Plympton, MA 02367
Phone: (781) 585-3200

P.A. Landers, Inc.


Address: 351 Winter St, Hanover, MA 02339
Phone: (781) 826-8818

Benevento Companies

Address: 900 Salem St, Wilmington, MA 01887
Phone: (978) 658-5300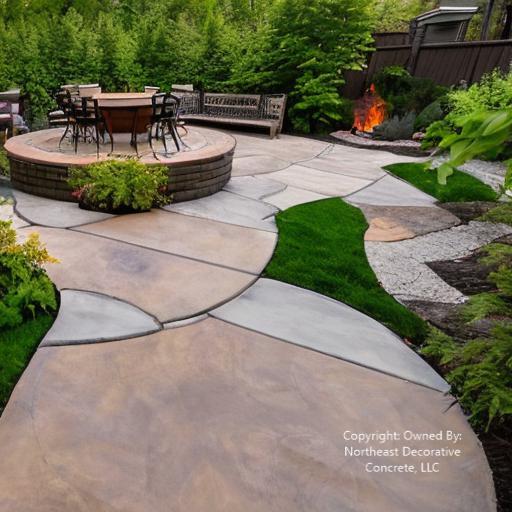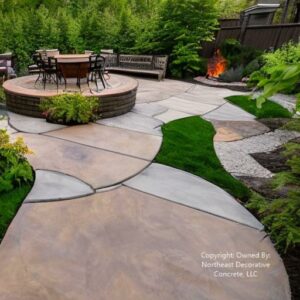 FAQs:
Q: What Types Of Cement Aggregates Are Available In Mass?
A: There are a variety of cement aggregates available in Mass, including standard, high-strength, light-weight, colored, and more.
Q: How Long Does It Take To Get Redi-Mix Concrete Delivered In Mass?
A: Getting aggregate transported in Mass typically takes 1-3 days in the off-season. During the busy season, from April to the end of November, expect transportation times to be delayed from 1 to 2 weeks.
Q: How Much Does It Cost To Get Cement Transported In Mass?
A: The cost of aggregate transported is between $119 and $147 per cubic yard in Mass, depending on the type and the distance from the supplier.
Q: Are There Any Special Requirements For Using Transported Cement In Mass?
A: There are special requirements for using homeowner delivered aggregates in Mass, including having the right equipment, proper help to unload the cement transit vehicle on the job site, and setting up a minimum transport of fresh cement through the driver dispatcher.
Conclusion
Finding reliable landscape aggregate transportation businesses in Mass is a relatively easy task. Many companies in the state offer flowable fill cement transportations in quantity. Whether you are looking for a standard, a high-strength, a light-weight, or a decorative composite of cement, you can find it in Mass. Just ensure you have the right stamp rental equipment and help to empty the cement. Then, you can get your project done quickly and efficiently with the right supplier and cement transportation company.
Our Locations:
Nashua, NH
North Hampton, NH
Concord, NH