Transform your concrete patio, walkway, or pool deck with beautiful and unique stamped concrete patterns. Our stamps can create an endless variety of designs, from simple to intricate. The finished product is durable, weatherproof, and low-maintenance.
What are My Options? Stamped Concrete Patterns
As a homeowner, you likely have many questions about your home's exterior. One important question to answer is what type of stamped concrete pattern should be used. There are many options to choose from, and each has its own benefits.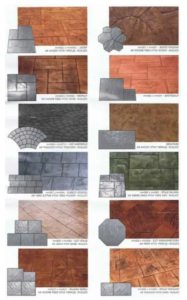 Stamping concrete is a great way to add some character to your home. It can be used in a number of different ways, including patios, pool decks, and walkways.
The first thing that you need to consider when choosing a pattern for your stamp concrete is what kind of look you are going for. There are many different patterns that have been used over the years and they all have their own unique characteristics. You may want something with more of an old-world feel or something with a modern flair. It's important that you choose one that will match the style of your home and property so it looks like it's always belonged there.
What are The Different Types of Stamped Concrete Patterns?
Stamped concrete designs are a popular way to give your flooring a unique and personalized look. There are many different decorative concrete patterns that you can choose from
There are many different stamp concrete patterns that can be created. Some popular concrete stamping patterns include:
Slate Patterns:
If you're looking for an elegant and unique way to dress up your concrete, consider decorative concrete slate patterns. These beautiful, natural-looking patterns can add a touch of sophistication and style to any space. Plus, they're incredibly durable and easy to maintain, making them the perfect choice for any application.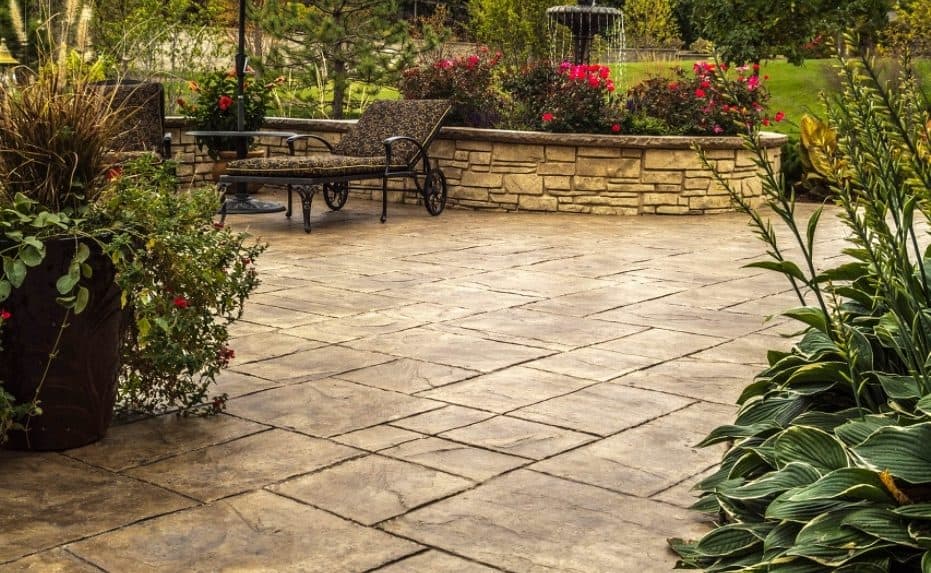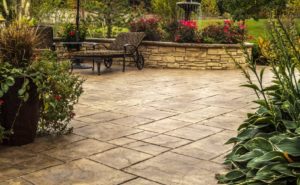 Majestic Ashlar
Ashlar Slate
Grand Ashlar
Royal Ashlar
Stone Patterns:
Decorative concrete stone patterns are the perfect way to enhance your driveway, patio, or pool deck. The natural slate look gives any area a touch of elegance, while the durable concrete material ensures that your investment will last. Stone patterns are one of the most popular patterns in decorative concrete applications.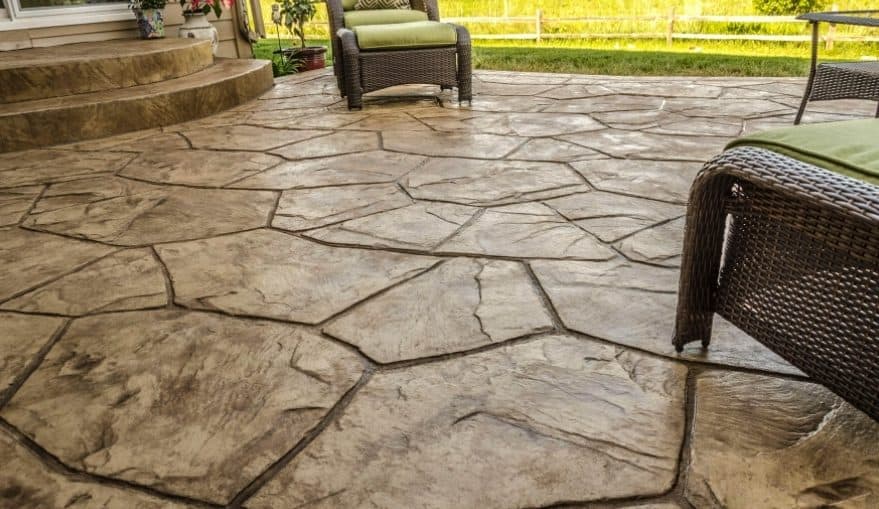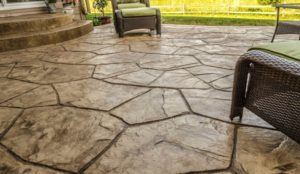 Orchard Stone
Fieldstone
Cobblestone
Flagstone
York Bluestone
Dublin Cobble
Stones Of Athens
Arizona Flagstone
Random Stone
Brick Patterns:
Concrete brick patterns add a touch of elegance to any concrete surface. The patterns are created by pressing a brick pattern template into the wet concrete. The result is a beautiful, textured surface that is sure to impress.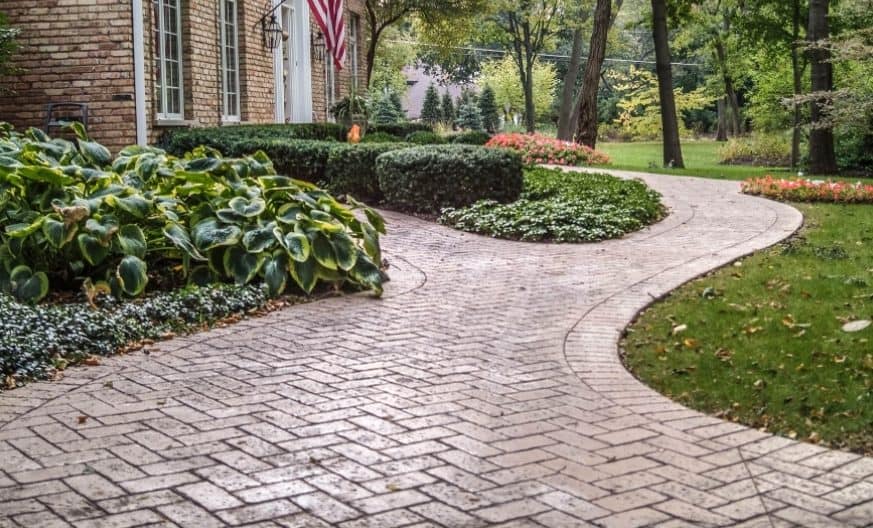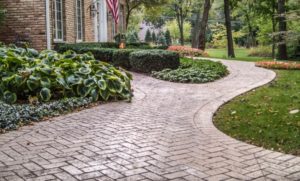 Jumbo Brick Running Bond
Pennsylvania Avenue Herringbone Brick
Old Chicago Herringbone Brick
New Brick Basket Weave
New Brick Running Bond
Large Brick Soldier Course
Running Bond Brick
Herringbone Brick
London Cobble
European Fan
Basket Weave
Wood Patterns:
Decorative wood patterns give your driveway, patio, or pool deck the look of real wood planks at a fraction of the cost. Our unique process imprints realistic wood grain patterns onto the surface of your concrete using natural pigments. Not only is it beautiful, but it's also durable and long-lasting.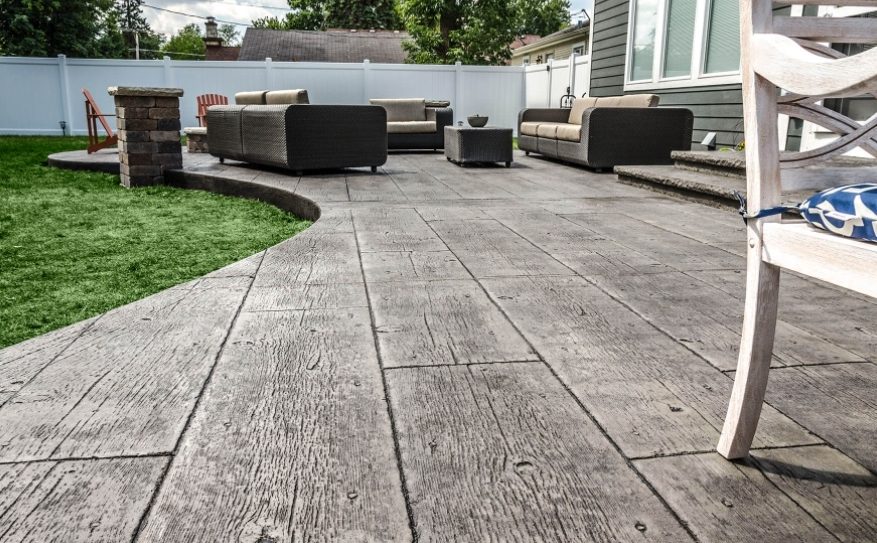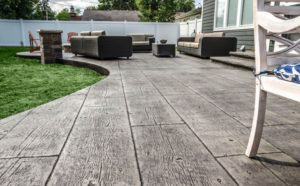 Gilpin's Falls Bridge
Pebble Wood
Wood Plank
Wood Paver Ashlar
Wood Paver Cobble
Wood Paver Running Bond
Texture Mats:
Texture mat patterns are the perfect way to add character and interest to any concrete surface. Our unique designs will give your project a one-of-a-kind look that is sure to impress. Best of all, our products are incredibly affordable and easy to install, so you can get the look you want without spending a fortune.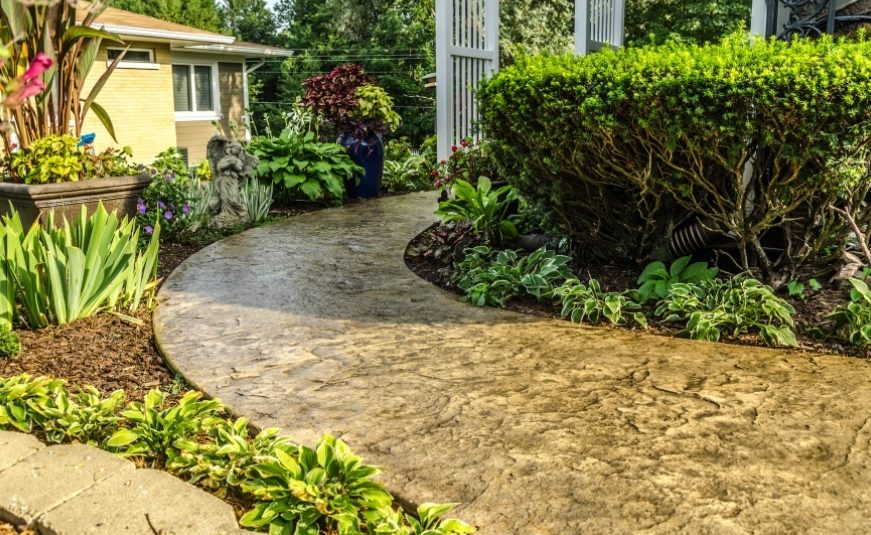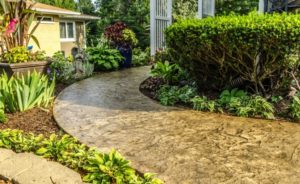 Travertine
Bluestone
Italian Slate
Chiseled Slate
Oxford Slate
Pebble Stone
Rock Salt
Heavy Stone
Jumbo Stone
River Bottom
Romain Slate
Border Patterns:
The beauty of concrete is that it can be molded into any shape or design. Our decorative concrete border Patterns add an extra layer of interest and style to your driveway, walkway, patio, or pool deck. Choose from a variety of designs to perfectly match your home's aesthetic. Not only are they beautiful, but they're also highly durable and weather-resistant.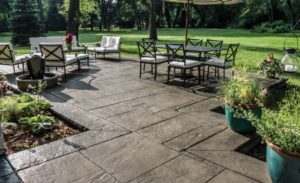 Granite
Tumbled Edge Stone
Large Brick Soldier Course
New Brick Sailor
Stone Texture
Slate Texture
Italian Slate
Brick
If you are looking for something unique and special for your project, then consider using one of these stamped concrete patterns. They will definitely make a difference in the end result!
How to Choose the Best Stamped Pattern for your home
When choosing a stamp concrete pattern for your home, it's important to consider the layout of the flooring and any special features or requirements that must be taken into account. Some factors you'll want to consider include:
What kind of texture will the stamp concrete have? If you want a smooth surface, choose a pattern with little or no texture. If you prefer a textured look, choose a pattern with more pronounced textures.
How large will the stamp concrete area be? The bigger the area, the more options you'll have to choose from when it comes to patterns and colors.
Will there be any objects or elements that need to be kept in mind when selecting a stamping design?
Stamp Your Concrete for a Unique look:
Stamping concrete gives it a unique look that can be customized to suit your needs. There are many different stamping techniques available, so you can find the perfect one for your project. Stamping your concrete in a variety of different colors and patterns to create a unique look for your home or business.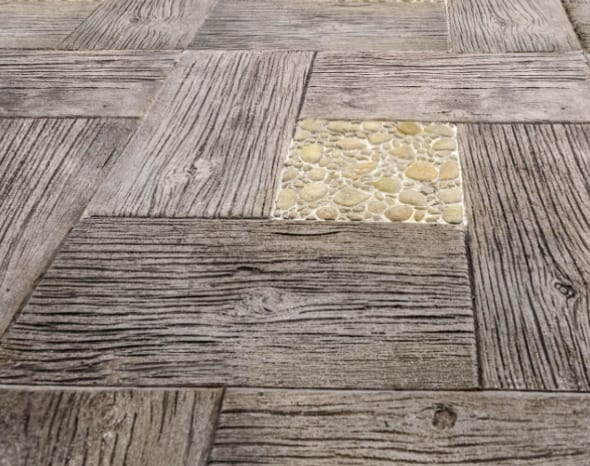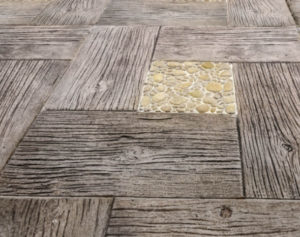 Add Interest to Your Concrete with Patterns
When it comes to concrete, there are endless ways to add interest and texture. Whether you're looking for simple geometric designs or something more intricate, stamped concrete patterns can help. Here are a few ideas to get you started:
1. Use bold or bright colors to stand out.
2. Mix different textures together for a multidimensional effect.
3. Create abstract shapes using circles, ovals, and other basic shapes.
4. Add plants or stones in random locations to create a natural look.
What are The Best Stamped Concrete Patterns? (Most Popular)
Ashlar Slate is one of the most popular patterns that contractors use because it can be used with different color combinations to make different looks. This pattern creates a natural stone look, which makes it perfect for outdoor spaces such as patios or walkways. It also has a classic look that will never go out of style, so it's great if you want something timeless yet modern at the same time.
Wood Plank is another pattern commonly used to achieve a natural wood look on concrete surfaces without having to use real wood material, which can be expensive and require more maintenance over time compared to stamped concrete wood plank patterns. This type of stamping provides texture but without joint patterns making it easier for installation while still giving off an authentic wooden feel when done correctly using appropriate color combinations that mimic real wood grains perfectly.
Seamless stamps are also available for those who prefer texture without any joint lines or visible seams between each stamping piece, which gives off an overall smoother finish than other types of stamped concretes like flagstone or fieldstone designs, which usually have more pronounced joints between each piece since they are meant to imitate actual stones found in nature rather than just providing texture alone like seamless stamps do best.
Finally, there are natural stone-like patterns such as slate, flagstones, and fieldstones that provide an authentic stone-like appearance while still maintaining strength and durability over time because these materials were specifically designed for this purpose, as opposed to real stones, which may not always last long outdoors, especially when exposed to excessive sunlight, rainwater, and so on.
Adding interest to your concrete with decorative patterns can create a unique and stylish surface. These patterns can be created using a variety of methods, including etching, stamping, and staining. They can also be created using materials such as glass, stone, or metal.
Decorative patterns can be used in a variety of applications, including floors, patios, driveways, pool decks, and walkways. They can also be used as part of an overall design scheme for a new space. Whether you are looking for a subtle addition to your home décor or something more eye-catching, stamped concrete patterns are a great option.
Our Locations:
Nashua, NH
North Hampton, NH
Concord, NH