Looking to add a touch of luxury and elegance to your backyard? Stamped concrete patios are the perfect way to do just that! This guide will teach you everything you need to know about stamped concrete, from installation tips to design ideas. With this guide, you'll be able to create the perfect patio for your home.
Stamped Concrete Patios: A Complete Guide for Homeowners
You want to add a splash of luxury and elegance to your backyard. You want to be able to enjoy that new patio for a long time.
But it is so hard to find a reputable company that specializes in installing a stamped concrete patio. How do I know I'm going to get a quality product? What is the difference between good and bad concrete? Do I need a professional or just go ahead and do it myself?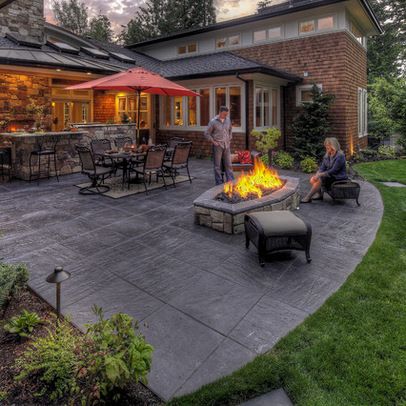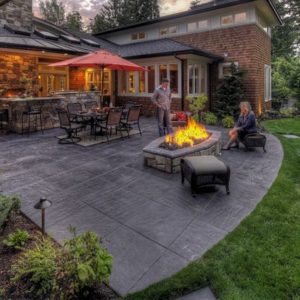 If you are having a patio installed, you want to be sure that you are getting the best product for the job. You want a patio that looks good and lasts a long time.
You want to find a company that you can trust to get the job done right.
How Can You Find a Reputable Concrete Company?
The first thing you should look at is whether the company has been around for a while. If they have been around for at least 5-7 years, they have probably developed a reputation for quality work.
The second thing you should look at is whether they offer a warranty on their work. Another thing to consider is the cost of the job. How much will it cost? Can you negotiate with the contractor on how much you would like to pay?
If you are buying from a reputable company, you'll be able to trust them and know that you are getting a quality product for a reasonable price.
How can you tell if a company has the skills to install a stamped patio that looks great, lasts, and is easy to maintain?
There are many aspects of a good patio installation, but if one of these things is missing, you shouldn't be too surprised when you are left with a poorly installed patio.
A decorative concrete patio is a great addition to your home. It can add curb appeal, and increase the value of your home.
Preparation: Time For Your New Patio Ideas
If you are going to install a patio, you need to take some time to consider how you are going to use it. Think about what you will want to do with the patio. Do you want a barbecue pit? A fire pit? Do you want a large patio area to enjoy with family and friends? Are you interested in entertaining outside?
A patio installation is something that needs a lot of care and attention. You might think that this is because it is expensive, but in reality, it is often not as expensive as you might think.
A patio is a perfect place to relax and unwind with friends and family. It's also the ideal space to kick back and get away from the chaos of the day, and it's a great way to entertain in your home's outdoor space.
How to Design a Stamped Patio that You Will LOVE!
When it comes to stamped patio designs there is a huge misconception that stamped concrete is just a simple way to get a patio. It is, but its potential is unlimited.
Moreover, stamped concrete is also a low-maintenance way of adding curb appeal to your home.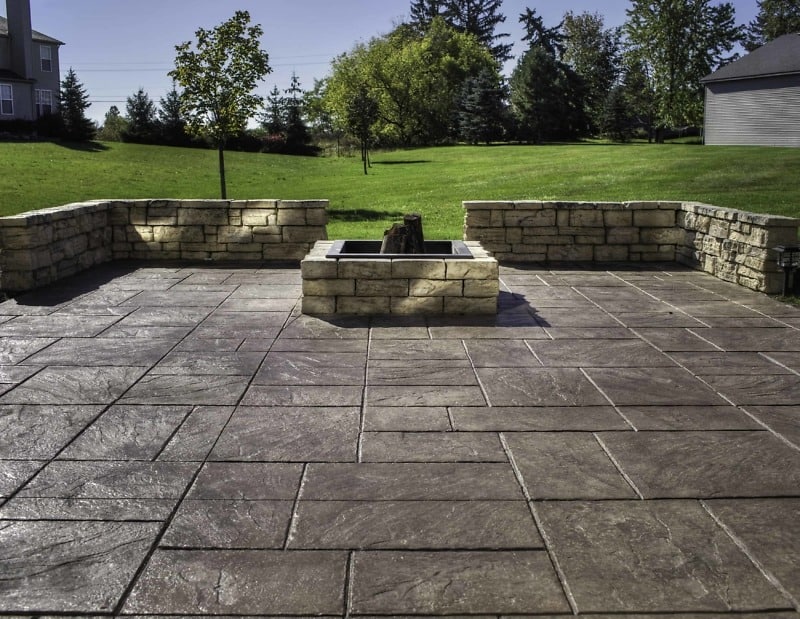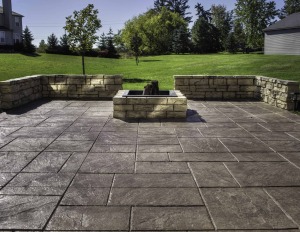 But there are so many different ways you can use stamped concrete and many people do not know the first thing about it. The best thing you can do is to get some professional help when it comes to designing your stamped concrete patio.
When you look at the design of your patio, it should be a design that will help you enjoy your patio, and also make it look better than other patios in the neighborhood.
Tips On Designing: Your Patio Lay Out For Perfection
It can be easy to design a stamped patio if you follow a few simple tips. First, consider the purpose of the patio. Whether you want to entertain guests or simply relax outdoors, make sure the space is designed for your needs.
Next, choose a shape and size for your patio. A simple rectangular or square design is often the easiest to create and can be tailored to fit any space. Once you have a basic layout in mind, start thinking about what type of stamps you want to use.
There are many different patterns and colors available, so take your time selecting the perfect combination. Finally, be sure to consider the surrounding landscape and choose plants and materials that will complement the patio design. With these tips in mind, you're ready to start designing your own stamped patio!
Installing: When Its Time To Install The Patio 
First, a layout is prepared and stamped concrete is poured in place of the original slab. A layout is a simple plan that shows the concrete being poured and stamped into place. It's a simple plan, but one that allows you to see exactly where the stamped concrete will be poured and what areas need to be left bare for the next step. Once the layout is completed, the concrete is poured.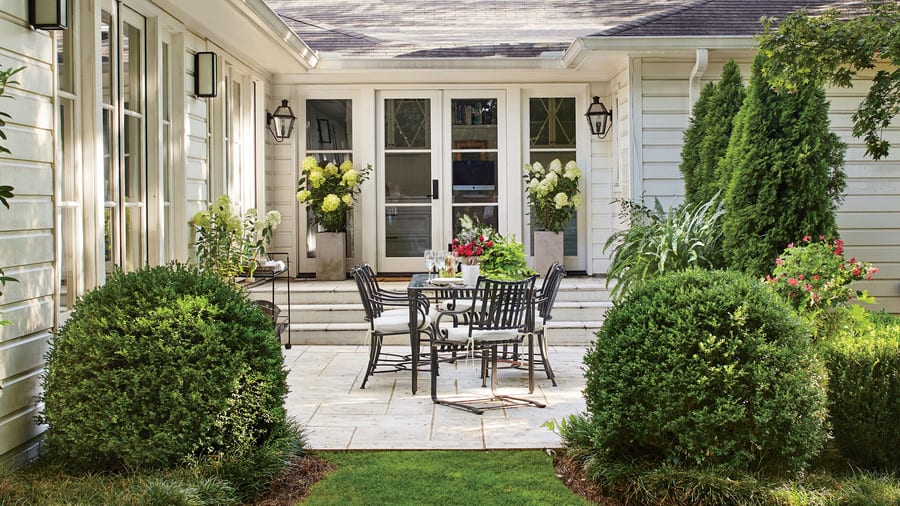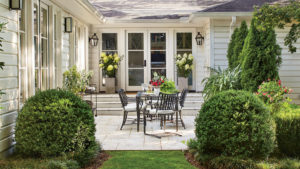 But don't worry – with these simple steps, you'll be able to create a gorgeous patio that your family will love for years to come.
The key to lasting beauty is a combination of proper material selection and careful planning and execution. You'll find some concrete-based products that have been tested to withstand the elements for years. So if you're looking to create a patio that will last, look no further than these materials.
You can save money and have a long-lasting patio if you use a sealer on your stamped concrete patio. It will protect your patio from getting damaged, and it will also help your patio to last longer.
Proper Patio Maintenance: Is Recommended
It's important to properly seal your patio if you want it to last a long time. You'll need to make sure your patio is clean and free of debris and moisture, and that your concrete is properly cured.
Stamped concrete patio contractors are a great way to give your backyard the outdoor living space that you deserve. With a stamped patio design you can create an eye-catching, unique outdoor living area that is perfect for entertaining and relaxing.
In conclusion, concrete patios are a great way to add value to your home while enjoying all the benefits of a patio. They are affordable, durable, and customizable, making them the perfect option for any homeowner. If you are interested in adding a stamped patio to your home, be sure to consult with a professional concrete contractor who can help you create the perfect design for your needs.
Our Locations:
Nashua, NH
North Hampton, NH
Concord, NH